Regardless of whether you already own a car or not, it is essential for you to know about car insurance. Trust us; having even the basic knowledge of it is going to be beneficial for you in the long run.
All cars, without exception, need to have valid insurance. Without valid insurance, it is not allowed on the road. If you drive without insurance, prepare yourself in dealing with the higher authorities.
Not only is driving without car insurance dangerous, but you'll also have to pay extra in paying traffic summons. This also applies to those who do not own a road tax for their vehicles. So, why take the risk? Just apply for both car insurance and road tax, and you won't have to go through any of the mentioned problems.
In today's article, we will be informing you of everything you need to know about car insurance in Malaysia. Continue reading to find out more!
What is Car Insurance?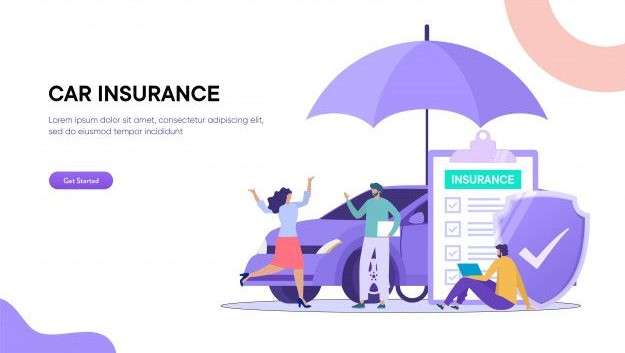 Car insurance is a type of policy contract signed between the insurance company and you. This contract is designed to financially protect you against any risk of being involved in a road accident or theft.
Hence, car insurance can prevent people from having to pay a lump sum of money for physical damages and repair costs.
Reasons to Get a Car Insurance
Some might think that applying for car insurance is not mandatory in Malaysia, and that is where they're completely wrong! According to the Road Transport Act 1987, all car owners in Malaysia must own a valid road tax and car insurance. Car owners need to renew these two every year.
Besides the law, you should also get car insurance because it covers a lot of costs. If anything happens to your vehicle, whether it be a road accident or theft, your car insurance will come in handy. Your insurance policy will help in covering the costs of the repairs needed or even replacement.
As a matter of fact, in 2016 alone, there were a total of 521,466 road accidents and 7,152 of which were fatal. The Malaysian Institute Road Safety Research (MIROS) officially reported this. Hence, we believe that this data is a good enough reason for one to buy a suitable insurance policy.
What Are the Different Types of Car Insurance in Malaysia?
In Malaysia, there are three types of car insurance. Each has its own purpose, and it's crucial to know the differences. Here are the three types of car insurance in Malaysia:
Third-Party Cover

This is the most basic car insurance, and it is compulsory for all car owners to have it. Since it is basic, it is the cheapest option among the three types. Still, one of the downsides is it doesn't cover the damages of your vehicle and your own injuries.
Instead, as its name suggests, it only covers damage done to the third-party. To put it simply, it covers the costs of repairs and damages for the other car involved in an accident. Thus, this saves you from forking out a large amount of money to pay for the damages.
Third-Party Fire and Theft Cover

The purpose of this insurance is similar to Third-Party Cover. However, this insurance is different as it covers the damage of your vehicle caused by theft or fire. Bear in mind that it only works for incidents that are accidental.
Comprehensive Cover

Comprehensive Cover covers a broader range of damages compared to the other types. With this insurance, car owners are entitled to claim repair costs for their own vehicles. You can claim for damage by theft or fire as well.
Those who own expensive cars or are not able to afford to replace their vehicle are advised to buy this type of insurance. Here's a table for you to understand better:
| | Third-Party Cover | Third-Party Fire and Theft Cover | Comprehensive Cover |
| --- | --- | --- | --- |
| Damage to Properties of Other Parties | YES | YES | YES |
| Other Parties' Death or Injury | YES | YES | YES |
| Own Vehicle's Damage during Car Accident | NO | NO | YES |
| Damage or Loss to Own Vehicle by Theft or Fire | NO | YES | YES |
What does My Car Insurance NOT Cover?
Before buying car insurance, it is vital to bear in mind that it does not cover everything literally. First, you should read the terms and conditions carefully. Here is a list of what your car insurance does not cover in Malaysia:
Your own bodily or death injury due to road accident;
Stolen or damaged non-factory fitted car accessories (unless stated otherwise);
Your liability for claims from passengers;
Damages due to natural disasters (for example typhoon, landslide, flood); and
Consequential loss, depreciation, wear and tear, mechanical or electrical breakdown failures or breakages.
What Other Add-Ons are Available for Car Insurance?
Apart from the standard coverage, you can also request your insurers to put in additional benefits and extra cover part. Here are other add-ons which you can request to include:
Convulsions of nature such as flood, windstorm, rainstorm, typhoon, hurricane, volcanic eruption, earthquake, landslide/landslip, subsidence or sinking of the soil/earth;
Breakage of glass in windows or windscreens;
Civil, riot or strike commotion;
Tuition and testing purposes;
Extra named driver;
Extension for private car policies provided to a company of businesses only for all drivers;
Liability of passenger;
Liability of passengers for negligence acts; and 
Additional uses of business.
How Long is the Period for the Cover?
The insurance runs typically for about 12 months. It is valid from the time of purchase or the concurred time of commencement until its expiry date. The cover period will be printed explicitly in related documents and the Policy Schedule.
Who are the Car Insurance Providers in Malaysia?
In total, there are 32 car insurance providers available here in Malaysia. Thus, if you'd like to buy car insurance, you may visit these providers' websites. You can also go to your nearest post office in Malaysia to buy your road tax or car insurance. Here is a list of all the providers:
ACE Jerneh Comprehensive Motor Insurance
AIA Comprehensive Private Car Insurance
AIG Comprehensive Motor Insurance
AXA Affin Comprehensive Motor Insurance
AXA Affin SmartDrive
Allianz Comprehensive Motor Insurance
AmGeneral Private Motor Insurance
Berjaya Sompo Private Motor Insurance
CIMB Motor Insurance
Citibank SmartDrive
Easy by RHB Easy-Insurance Kasih Motor
Etiqa Comprehensive Private Car Takaful
HSBC Comprehensive Car Insurance
Hong Leong Comprehensive Motor Insurance
IKHLAS Comprehensive Commercial Vehicle Insurance Takaful
IKHLAS Comprehensive Private CarKurnia Comprehensive Motor Insurance Takaful
Liberty Comprehensive AutoStar
Lonpac Comprehensive Private Vehicle
MAA Takaful Comprehensive Motor Coverage
MPI Generali Comprehensive Private Car Insurance
MSIG Comprehensive Motor Insurance
Maybank Comprehensive eMotor Takaful
Malaysia Comprehensive myMotor Takaful
Overseas Assurance Comprehensive Motor Insurance
Pacific Comprehensive Motor Insurance
Pacific and Orient Comprehensive Motor Insurance
Progressive Comprehensive Motor Insurance
QBE Private Car Comprehensive Insurance
RHB Comprehensive Private Car Insurance
Tokio Marine Comprehensive Motor Insurance
Zurich Comprehensive Motor Insurance
How do I Make a Claim after a Theft or Car Accident Has Occurred?
Report the incident to your respective insurance company as soon as possible. After notifying your insurer, they will then inform you of what to do next. They can also suggest which workshop you should send your car to in case it needs any repairs.
Make sure to make a police report as soon as possible. Insurance companies will not be able to process your claim without a police report and the original copy of the investigation results.
After that, ensure that you gather as much evidence as you can at the scene of the incident. These include photos of damaged vehicles, car plate numbers of both parties and the licences of parties involved.
It's vital to keep in mind that you will need to compile a few documents for an insurance claim. The documents required are as follow:
Police Report (Original Copy)
Investigation Result by Police (Original Copy)
Report Form for Motor Accident
Claim Form (from respective Insurance Company)
Identification Card of the Driver
Identification Card of the Policy Holder
Bill of Repair Work
5. Once you have all the required documents, submit them to your panel workshop or insurer.
Well, there you have it, everyone! We've written down the basics and everything that you need to know when it comes to car insurance. Before you decide to buy one, make sure you do thorough research beforehand.
Each provider has different terms and conditions, so it's important for you to read all of them carefully. Remember – accidents can occur anywhere and at any time.
So, to avoid any unwanted situations, apply for car insurance.