Have you ever received cashback in your e-wallets or mobile apps? Recently, cashback has become one of the most prominent promotional strategies in Malaysia. The cashback system benefits not only the consumers but also the business owners.
In this article, we will be exploring how cashback mechanism works and the best methods to earn cashback in Malaysia. Check it out!
What is Cashback?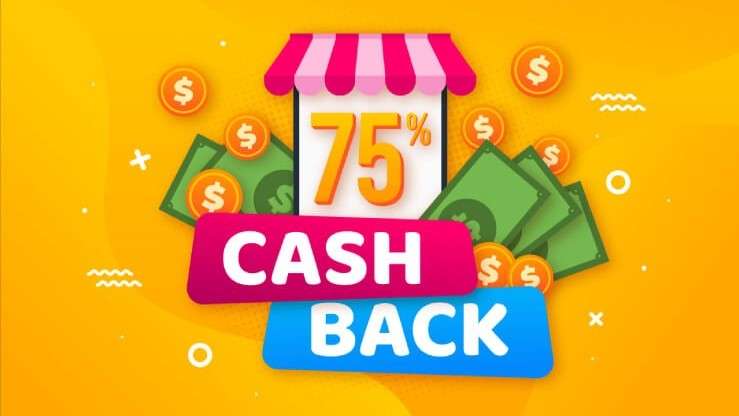 As its name suggests, cashback refers to the money received by consumers in exchange for the purchases they have made. Many businesses owners use this promotional mechanism to reward customers for purchasing their goods and services.
Cashback percentages vary among different retailers. Since the use of cashback became prominent here in Malaysia, participating businesses have been experiencing rising sales and increasing customers. It is believed that cashback can prevent the devaluing of goods and services while giving financial incentives to customers.
How Does Cashback Work?
There are several ways in which businesses use to offer cashback to their customers. This section explores some of the most popular methods in which businesses use to provide cashback.
The most common cashback method in Malaysia is cash back credit cards. These credit cards promote the idea that the more credit cardholders spend, the more cashback they earn. Of course, cashback rewards are only applicable for credit cardholders who make payments punctually and spend within their credit limits.
Other than cashback credit cards, business owners can offer cashback via cashback sites as well. That being the case, cashback sites will help business owners in advertising their business and drawing more paying customers.
In return, business owners provide commissions to the cashback sites for the increased traffic in their businesses.
Upon every successful transaction, businesses will pay a portion of the sale to the cashback site. This portion of the sale will then be used by the cashback site to provide cashback rewards.
Best Ways to Earn Cashbacks in Malaysia
Now that you understand the mechanism of the cashback system, it is time to discover some of the best ways to earn cashback in Malaysia.
1. ShopBack
Founded in 2014, ShopBack is a digital discovery and loyalty platform that rewards its customers when they shop via the ShopBack website or app. This online shopping platform is available across 7 APAC countries, such as Taiwan, Singapore, Malaysia, and even Australia.
With over 500 participating online stores, we are sure that you can find the best deals in ShopBack. Some popular online stores on ShopBack include Lazada, Taobao, foodpanda, AliExpress, 11Street, Zalora, Fave, and so on.
To earn cashback via ShopBack, you will first have to register for a ShopBack account. You can do so via your web browser or by downloading the ShopBack mobile app. Next, start shopping via Shopback website or mobile app.
When you checkout, be sure to check for ShopBack discount codes. After successful transactions, you will receive cash in your ShopBack account, which can then be cashed out to your bank.
2. CashMe
CashMe is similar to ShopBack. However, instead of focusing on online shops, CashMe can be used in many physical stores and outlets.
With CashMe, you can earn cashback for whatever you purchase, be it food, clothes, books, or even a haircut!
What's more? CashMe donates a portion of your expenditures to charity organisations. This means that besides saving while spending, you also get to give back to the community. How great is that! Some popular merchants that accept CashMe include Sushi Q, BingSu Café, Decleor PARIS, Aboong, Chaplang Café, Frisky Goat Café, and Salad Atelier.
In order to earn cashback via CashMe, you have to download the CashMe mobile app via Google Play or App Store. After signing up for a CashMe account, present your QR code every time you spend in any participating outlets. The staffs will scan your QR code when you make payments.
3. Boost
This is not the famous Boost Juice that sells a variety of fresh juices and smoothies. Boost is an e-wallet that allows its users to make contactless and cashless payments. This e-wallet promises to make day-to-day transactions highly rewarding by providing countless cashback and rewards.
With so many participating merchants, you can earn cashback through Boost wherever you spend. Also, you can receive up to 50% cashback when you pay in Krispy Kreme, BMS Organics, Borders bookstore, Fave, KGB Burger, Burgerlab, and of course, the popular Boost Juice! Another piece of good news for avid gamers: Boost provides discounts for Steam as well!
If you want to enjoy the deals offered by Boost, download the Boost mobile app via App Store or Google Play.
Then, register for a Boost account and reload your Boost wallet, either through debit cards, credit cards, or online transactions. When you spend at any participating merchants, present your QR code and pay at discounted rates.
Alternatively, you can purchase discounted vouchers from the Boost mobile app and use them at any participating merchants.
4. Mykad Smart Shopper
Yes, you read that right. Your identity card (IC or Mykad) has numerous hidden uses, and earning cashback is one of them! With every RM1 you spend on Mykad Smart Shopper, you will get to earn one cashpoint. Accumulate those cash points, and you can redeem goods or services from any participating outlets.
Like many other cashback sites, Mykad Smart Shopper has a wide selection of participating merchants. There are online shopping platforms such as Lazada, Shopee, TaoBao, Tmall, and AliExpress. Besides, there are also famous merchants such as Cotton On, Watsons, JD Sports, and Sephora.
If you're planning for a trip, Mykad Smart Shopper has got you covered, too! Agoda, Hotels.com, Booking.com, Malaysia Airlines, and Trip.com are some of the participating merchants of Mykad Smart Shopper.
To save while spending with your identity card, register your Mykad through the Mykad Smart Shopper website or mobile app. Then, visit any participating merchants.
While making payments, present your identity card or key in your Mykad number. Upon every successful transaction, you will get to earn and accumulate cashpoints.
5. Cashback Debit Cards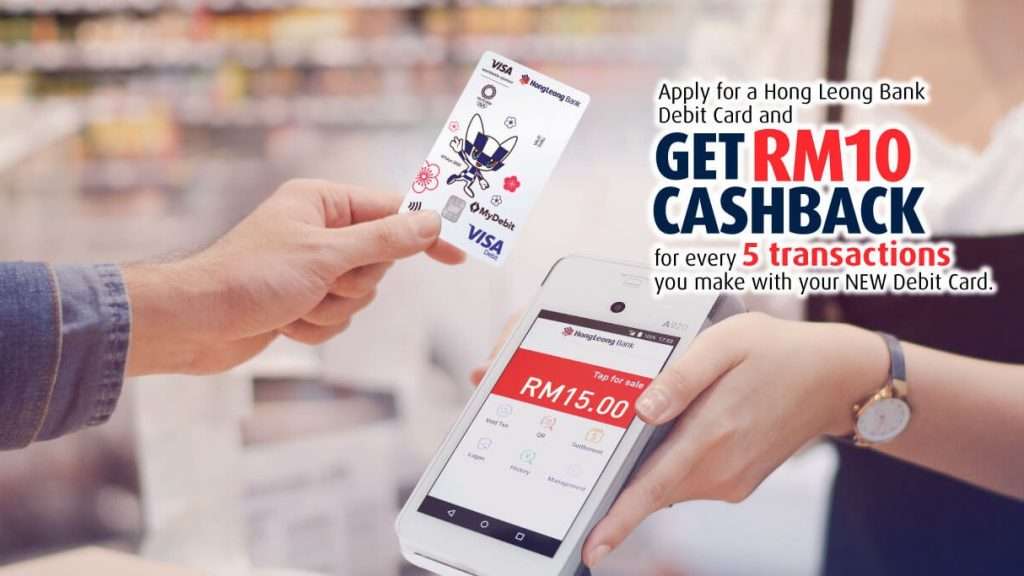 Besides credit cards, there are also cashback rewards offered by debit cards. Before you head to the bank, check out the list of cashback debit cards below.
Be sure to do more researches and select a debit card that most suits your needs.
Alliance Bank Hybrid Premium Debit Card: This debit card caters to students or employees who study or work overseas. It provides 2% cashback on overseas spending, which can mean a lot depending on the money exchange rates. An annual fee of RM12 is required for this debit card.
Citi Debit & ATM Card: This debit card allows you to accumulate 1 reward point for every RM1 you spend. However, you will need to own a Citibank Checking/Savings Account in order to have this debit card. Besides enjoying cashback rewards, you will also have your annual fee waived for life.
Maybank Manchester United Visa Debit: For every RM2 you spend via this debit card, you can earn 1 TreatsPoints. The accumulated points can be used to redeem cashback or rewards. You must own a Maybank Savings/Current account before you can register for this debit card. The annual fee is also waived for life if you own this debit card.
Public Bank Day2Day Debit Card: Enjoy 0.8% cashback on groceries and petrol, as well as unlimited 0.3% cashback on all retail shopping! Regardless of the merchants' participations, you get to earn cashback anywhere you spend with this debit card. This card comes with an annual fee of RM8 and can only be owned under the condition of having a Public Bank Savings or Current account.
6. CARDPOW!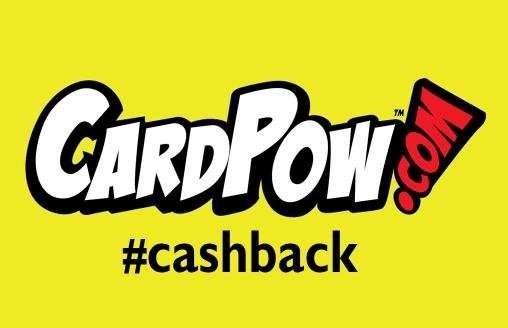 Have you ever visited a merchant, only to find out that you have forgotten to claim cashback after you left? In this case, CARDPOW! has got you covered!
This cashback site allows you to upload the pictures or screenshots of your receipt from any participating merchants. Upon every successful upload, you can earn up to 15% cashback!
A plus point of CARDPOW! is that it partners with not only online merchants but also merchants with physical outlets. Some of the popular merchants include Kinokunia, Hermo, F.O.S, Qatar Airways, Fashion Valet, and CatchThatBus.
To enjoy these deals, all you need is a smartphone. Download the CARDPOW! mobile app and sign up for an account. Then, start uploading your receipts and earn cashback!
This sums up all you must know about cashback rewards in Malaysia. Here's another tip: sign up for multiple cashback sites so that you can earn cashback for almost every time you spend!
Furthermore, with various cashback accounts, you get to compare their cashback rates and opt for the best deals.
We hope you find this article useful. If you enjoy reading this article, discover more financing and banking articles via LokaPost and more!