Although there are various cards available, the most convenient card would, without a doubt, be the credit card.
While debit cards directly subtract from your account upon payment, credit cards require you to repay an accumulated loan amount, typically at the end of the month.
Besides that, various benefits come along with a credit card, which is what makes it an attractive card to many. Even then, the benefits that come with your credit card may differ depending on which bank it is issued from.
Though there are various banks in Malaysia, CIMB would be one of the more prominent banks. If you've been to any mall, you would probably have spotted a CIMB ATM—meaning that its service is very accessible.
Besides how convenient it is, the credit cards in CIMB are another one of its strong points. As CIMB has various credit cards to offer, it may get challenging to decide on which card to pick.
Hence, we have carried out a comparison so you can select the best CIMB credit card for yourself!
Why CIMB?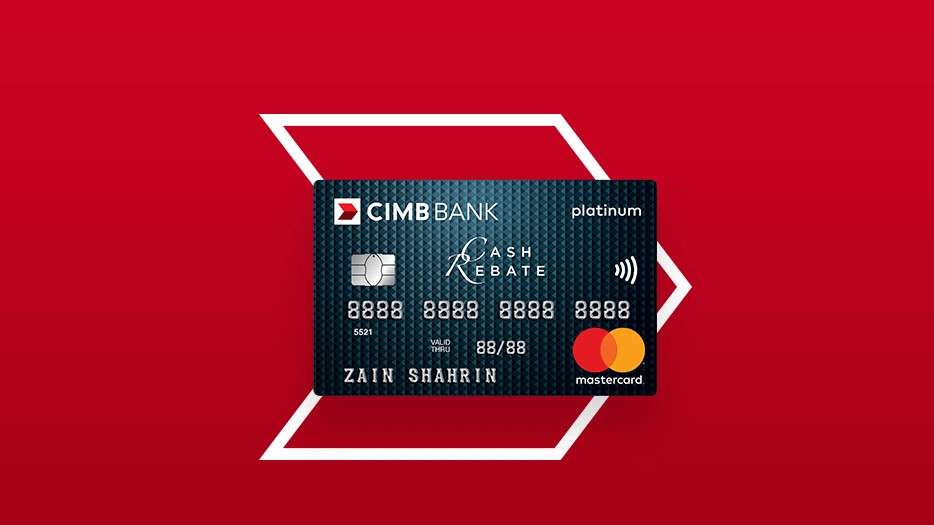 If you're wondering what makes CIMB stand out, it is their variety of cards and their accompanying benefits.
Depending on your preference, there are cards that offer cashback in departments such as travel, dining, entertainment, and shopping.
With the CIMB credit cards, you also get to enjoy the 0% instalment payment plan at all participating merchants.
Besides, CIMB also offers attractive balance transfers for most of their cards, offering as low as 0% interest rate for six months without an annual fee.
Benefits of CIMB credit card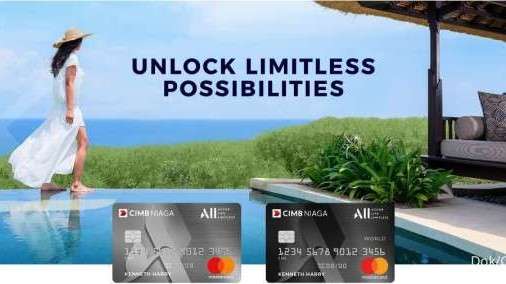 Having various types of credit card, the benefits of each may differ slightly. Even so, the general benefits of the CIMB credit cards are as follows:
CIMB Cashback: Cashback has become a favourite in terms of card benefits. With a CIMB credit card, you can save up to hundreds of Ringgit every year.

Simply swipe your CIMB credit card to pay for your necessities and other expenses, and get a portion of your money back each month!

CIMB Reward: As the name suggests, CIMB credit cards offer rewards for your expenditures. CIMB Rewards Bonus Points enable you to redeem all manner of attractive gifts from the CIMB Member Rewards Catalogue.

The catalogue provides a wide variety of rewards, ranging from household items to shopping vouchers and air miles. This way, you can spend your Bonus Points however you want to.

CIMB Balance Transfer Plan: One unique point of CIMB's transfer plan is its flexible repayment policy and zero processing fees. Offering an easy-to-apply transfer plan.

You can save up to 67% on interest payments by transferring your outstanding credit card balance to a CIMB card. Additionally, this feature allows you to use part of your credit limit on your CIMB credit card to consolidate outstanding balances on other cards. (The minimum outstanding credit card balance you can transfer is RM1000, which is up to 80% of your CIMB card limit)

CIMB 0% Easy Pay: You can enjoy interest-free installments and flexibility in your repayment for up to 36 months with CIMB 0% Easy Pay. This service is available for both principal and supplementary cardholders.

This can also be done by informing the cashier that you would like to opt for an installment plan with CIMB when you're making a payment at any participating merchants. You can even choose your preferred repayments tenure of 12, 24, or 36 months and still pay 0% interest.

CIMB CashLite: CIMB CashLite is a value-added service for CIMB's principal credit cardholders who need extra cash in hand. This is achieved by borrowing against their available credit card limit.

The minimum CashLite amount is set at RM1000 and the borrowed amount is payable in fixed installments for up to 48 months at a flat interest rate of 9.88%.

The application is hassle-free as well. You simply have to contact them anytime between 9.30am to 6.30pm on weekdays at 03 6204 7788. The best part is you don't need to have any documents, guarantor or collateral on standby.

You only have to tell the bank's representative how much you would like to borrow and state your repayment tenor: 12, 24, 36, or 48 months.
Overview of the Best CIMB Credit Card
Now, let us introduce you to some of the best credit cards from CIMB.
We have compiled the best five credit cards along with their requirements:
1. CIMB Enrich World MasterCard
If you are a frequent traveller, the CIMB Enrich World MasterCard is the card for you. This credit card comes with benefits that will enrich your travelling experience.

Notably, the CIMB Enrich World MasterCard gives you 2 Bonus Mile Points for every RM3 spent on overseas retail and 1 Bonus Mile Point for every RM3 local retail spend. Besides that, this card entitles you to travel insurance of RM1 million and 8x access to MAS golden lounge. In addition, you may also enjoy a 4x tee-off at your favourite golf courses—offering a truly exclusive travel lifestyle.

You have to be 21 years old and above to be the principal cardholder, and 18 years and above to be the supplementary cardholder. The minimum monthly income requirement would be on the lower end at RM2000. 
2. CIMB Visa Infinite

If you are someone who often makes purchases overseas, the CIMB Visa Infinite would be the card for you. The most attractive benefit offered by this card is the 5x points are provided on every RM1 overseas retail and dining spends, and 1x point on local retail spends.

Besides that, you also get 8x complimentary access to Plaza Premium Lounges each year. You will also receive travel assistance and complimentary travel insurance, which is an attractive addition to your travelling experience.

Best of all, the CIMB Visa Infinite is free for life. You have to be 21 and 18 years and above to apply as a principal and supplementary cardholder, respectively.

The minimum monthly income requirement is on the higher end at RM10000.
3. CIMB Cash Rebate Platinum MasterCard

If you're looking for a card that offers cashback on daily necessities, this card is perfect for you.

This card offers the best cashback incentives CIMB has to offer. There are rebates on cinema, groceries, petrol, mobile, and utility bills via standing instruction. You get up to RM30 cashback per month at a rate of 5% for spending RM3000 and above or 2% for expenditure below RM3000.

You can also get 2% cashback on foreign currency spending, capped at RM30 with no minimum spend, in addition to an unlimited 0.2% cashback on all other retail or online spending. Again, to be a principal and supplementary cardholder, you have to be 21 and 18 years old each. The minimum monthly income requirement would be on the lower end at RM2000.
4. CIMB Petronas Platinum i-Credit Card

If your go-to for a fuel refill is Petronas petrol station, then this card is ideal for you. With this card, you are entitled to receiving cashback on petrol, allowing you to save up to RM50 per month.

Specifically, Petronas spend of RM3000 and above in a month will entitle you to 7% cashback. On the other hand, expenditure below RM3000 will get you 3% cashback.

Besides that, you also get a 0.2% unlimited cashback on all other retail spends when you spend any amount each month. Eligibility of this card requires applicants to be 21 years and above to be the principal cardholder, and 18 years and above to be the supplementary cardholder. The minimum monthly income requirement would be on the lower end at RM2000.
5. Enrich World Elite MasterCard

Since it is an invitation-only credit card, this card will definitely make you feel special. The Enrich World Elite MasterCard is suitable for frequent travellers as it allows cardholders to earn 1 Bonus Point for every RM1 spent on overseas retail spend and every RM2 local spend. It also offers up to RM2 million in travel insurance.

Apart from that, you also get unlimited access to participating Plaza Premium Lounges across the region and preferential foreign exchange rates, which is a convenient perk to have when travelling.

The age requirements to be principal and supplementary cardholder are as mentioned before. The minimum monthly income requirement would be on the higher end at RM20833.
How to Apply for a CIMB Credit Card
The process to apply for a CIMB credit card is relatively easy and can be done online or at your nearest CIMB bank.
Once you have decided on which card you would like to have, you can visit their website here for more information!