Many people often have a misconception about credit cards. A lot of them often think that owning credit cards may lead to financial problems. Well, that is true, in a way; financial problems will only occur to those who are not disciplined in their credit card usage. However, if you're a responsible user of your credit card, there are actually a lot of benefits to owning one.
To be a responsible credit card user, you must ensure that you do not impulse buy anything with your card. Additionally, you must always pay your credit card debt on time every month. Thus, this can help prevent you from getting into any deadly debts. As a matter of fact, if you're capable of being a disciplined user; it can save your money in the long run! 
Trust us when we say you'll get into a massive problem if you misuse your credit card. A lot of people often suffer due to the fact that they're unable to pay back their credit card debt. The debt is definitely going to affect your life negatively in the long run. We would not want the same thing to happen to you. These problems are totally avoidable with the two main rules that we mentioned: Do not overspend and repay your debt on time every month.
There are a lot of benefits to owning a credit card. Hence, for today, we'll be listing out the top 10 benefits of it. Read on to find out what the benefits are:
1. Cashback
Here is one word which every consumer like to hear – cashback. If you're not familiar with this word; cashback is when money is paid back into your bank account when you shop. Nowadays, there are many credit cards that offer cashback incentives to their users.
However, bear in mind that different cards offer different cashback rates. The rates usually range from 1% to 6%. Hence, it's crucial for you to choose the right credit card – the higher the rate, the more money gets paid back into your account! Sometimes, it also depends on the place which you shop from. Some places even offer up to 10% cashback!
2. Rewards Points
Owning a credit card also helps you reap benefits in the form of a point system. Credit cards often reward points to their users for spending in certain departments. For example, groceries, gasoline, dining and many more. Different cards offer different reward programs, so make sure you choose one which will benefit you the most.
Once users have already achieved a certain amount of reward points, they'll be able to redeem various things. They can redeem flights, gift cards, petrol, car hires and many more! The rewards are endless. Sometimes, when you manage to achieve enough points for the year; you can pay off your card's annual fee with the points too!
3. Frequent Flyer-Miles
There are also Frequent Flyer credit cards available. This card is perfect for those who are often on-the-go and spend most of their time in airport lounges. Similarly to the reward point cards, you'll have to collect points. Then, the points collected can be used on flights, concierge services and lounges.
In certain situations, the user can also use the collected points to upgrade their economy class to business or first class. Please do keep in mind that this type of card is only beneficial for those who travel often; so if you're not the type who needs to travel a lot, it's best not to own it.
4. Protection from Fraud
When it comes to money, scams and frauds occur quite often. However, rest assured that most credit cards now are safe, covering security and fraud protection. Thus, it can protect your money from any fraudulent purchases.
If you notice that your card has been used fraudulently, worry not; just make a report to your credit card company. This is because Visa credit cards have a "Verified by Visa" technology; hence, any suspicious purchases will be monitored. Upon reporting, the company will prepare a new card for you, and you won't have to pay the transaction made.
5. Insurance
A lot of people are not aware that consumer protection is among the benefits of owning a credit card. This includes travel insurance, rental car insurance, product warranties, and purchase protection insurance. Applicants should keep an eye out for cards that offer travel insurance and rental car insurance.
6. Reduces Cash on Hand
In today's era of globalisation, everyone is slowly practising to be a cashless society. Thus, that is when credit cards come in handy. The use of credit cards is widely popular nowadays when it comes to any kinds of purchase.
Not only does payment with a credit card is convenient; it will also lower the risk of getting your money stolen or go missing. You can quickly cancel the request on your card if it gets stolen; but with cash on hand, it's highly impossible to get it back. Besides, transactions are faster too.
7. Accepted Universally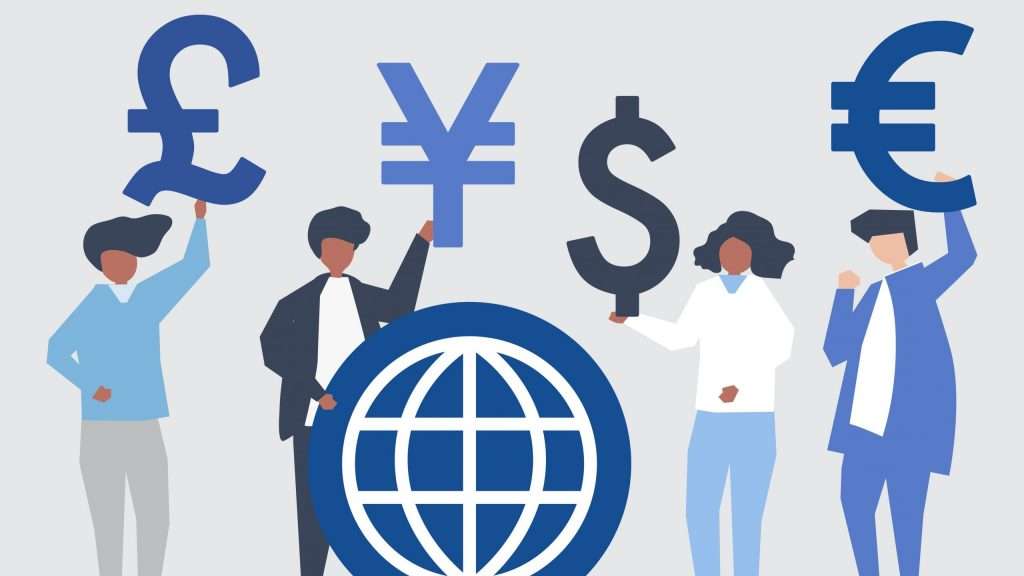 The currency is often one of the big problems when one travels overseas. It is most likely that you won't be able to use your debit card when you're in different countries. But, that's not the case for credit cards – you can make your purchases overseas with ease by using a credit card.
You can rent cars, book hotel rooms and many more with it. Although a small currency conversion fee is charged to your card, we can assure you that it's definitely worth it. On the other hand, some countries and stores don't even charge the currency conversion fee. If you don't want to go through any troubles overseas, it's best to spend with a credit card.
8. Building Credit Score
We're sure many of you are familiar with what a credit score is and the importance of it. Well, here's one way you can build your credit score – by using your credit card responsibly. Ensure that you do not overspend with it and always pay off the full balance on time every time. With these simple habits, you will be able to maintain an attractive credit score for yourself.
When you have a good credit score, the chances of getting approvals for your loans are very high. You will be able to apply for various loans without much stress. Therefore, the process will be undoubtedly easy. Examples of loans which you can apply for are home loans and car loans.
9. Return Protection
Some credit cards have return protections. Undeniably, this is one of the top benefits for those owning a credit card. You would notice that different retails have different return policy; where some retail allow returns and some do not.
Well, the return protection on your credit card actually enables you to return your purchase; even if the retailer does not allow returns. Note that this benefit usually is valid for only three months after your purchase. Not all cards offer this protection, so you have to make sure that you are using the one that does.
10. Recordkeeping
Most people often overlook how vital recordkeeping is – especially when it comes to your financial statements. Similar to when you're using your debit card, the company will keep a record of your monthly spending. Then, it will be kept in a statement or through your online account. This way, you'll get to monitor on what and how much you spend.
Some companies also offer yearly records for their users – this will be useful for when you are doing your taxes. Your financial status is not something which you can take lightly; you always have to be careful and alert with it. Therefore, this explains why recordkeeping is really crucial.
Well, that concludes it all, folks – the top 10 benefits of owning a credit card. With all benefits mentioned in the list, we were worried that some of you might misinterpret the whole idea of the article. Although we did mention that the benefits are for those who spend with their credit cards; it is vital to always keep in mind that you must not use it to spend on everything. Overspending will only cause more harm than good.
In conclusion, it is definitely not wrong to use your cards; but make sure that the things that you use it for are really important. Bear in mind that you will have to pay for interest rates as well when paying the debt at the end of every month. Continue on being a responsible user!