In Malaysia, if you have applied for a financial product, you may have encountered the term CTOS. CTOS often appears with the term CCRIS, so there may be confusion when it comes to differentiating the two.
CCRIS, Credit Central Reference Information, is a platform under the Credit Bureau of Bank Negara Malaysia. CCRIS provides credit reports and collects credit-related information on all borrowers of participating financial institutions in Malaysia.
On the other hand, CTOS, Credit Tip Off Service, is a Credit Reporting Agency (CRA) regulated by the Registrar of Credit Reporting Agencies, Ministry of Finance under the ambit of the Credit Reporting Agencies Act 2010.
Unlike CCRIS, CTOS collects information related to the creditworthiness of individuals and businesses. This information is used to produce complete portfolios of credit risk management solutions and services.
In Malaysia, CTOS's services play a prominent role in several sectors, such as financial institutions, telecommunication and insurance companies, SMEs, commercial companies, legal firms, and more. Thus, it is important that we have a clear understanding of it.
What is CTOS?
You will first need to understand what CTOS is. It is a Credit Reporting Agency (CRA), which specialises in collating information on individuals and companies from various official sources. The reach of CTOS reaches far and wide, where their source of information comes from many facets, such as:
Searches at the Companies Commission of Malaysia (CCM) or Suruhanjaya Syarikat Malaysia (SSM)
CCRIS (Bank Negara Malaysia)
E-court listing and legal notices in newspapers
Government gazettes and publications
Searches at the Malaysia Department of Insolvency (MDI) or Jabatan Insolvensi Malaysia
Searches at the Registrar of Societies (ROS)
Contact information provided by creditors / litigators / trade referees
Information voluntarily provided by the subjects themselves.
CTOS then formats the data into an electronic database, which provides an efficient checking system for creditworthiness.
Thus, this information serves as a basis for determining your credit score, which affects the decision-making process of credit grantors and lenders in the event where apply for a loan.
What a CTOS report contains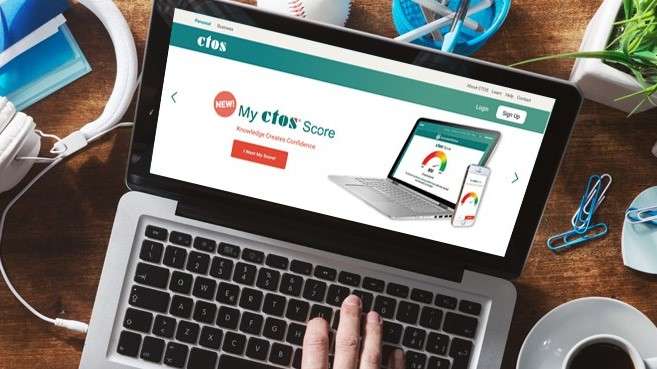 Being aware of your credit status helps you manage your personal finances, allowing you to plan and also overcome economic crises. The CTOS score credit report gives you a comprehensive overview of your credit status. The report includes:
Section A – Identity Verification. This section consists of your identity number, full name, and the company or business registration number. This section is useful in the detection and prevention of fraud and identity theft.
Section B – Directorships and Business Interests. This section contains a record of the subject's directorships and shareholdings in Malaysian incorporated companies and businesses. Banks use this to verify the true nature of a subject's ostensible income, especially for shareholders and business owners.
Section C – Banking Payment Records. CCRIS provides the information for this section. This includes the breakdown of each credit facility the subject has, payment behaviour for each facility, and credit applications approved and pending in the last 12 months. CCRIS Derivatives shows the earliest credit facility and the total outstanding amount from secured and unsecured facilities.
Section D – Legal Cases. This section contains legal information about the subject's background and business experience. Banks use this information for bankruptcy information, legal actions, and case statuses related to your creditworthiness.
Section E – Trade Reference. This section includes two subsections, Trade Referee, and Subject's Comments. The former contains information regarding the subject's trade reference. A trade reference is the payment experience information given to CTOS by non-financial institutions such as CTOS' subscriber or business partner, which specifies:

To whom payment has defaulted
Duration of overdue payment
Ageing amount
Details of person-in-charge
Contact information of trade reference
Subject's Comments is a CTOS facility that allows subjects to present their side of the story in regards to the issue. CTOS maintains this facility objectively and confines it to the case.
What CTOS is not
With the amount of information CTOS has, it is understandable if you have concerns about your data being misused. However, you can rest assured as they take a neutral stand, and do not blacklist anyone.
CTOS is basically the middleman between you and lenders or credit grantors. They do not interfere in the decision-making process. In fact, decisions are solely dependent on the lender's risk appetite, business policies, and strategies.
Another misconception that people hold is that a private agency controls CTOS. This may make you worried about your information falling into the wrong hands.
In actuality, CTOS is legally empowered under the CRA Act 2010 to collect and process information pertinent to credit evaluation. Hence, they are a neutral body and are not affiliated with any private agency. They maintain tight security on data and the sharing of information is strictly limited and controlled.
Why is CTOS important?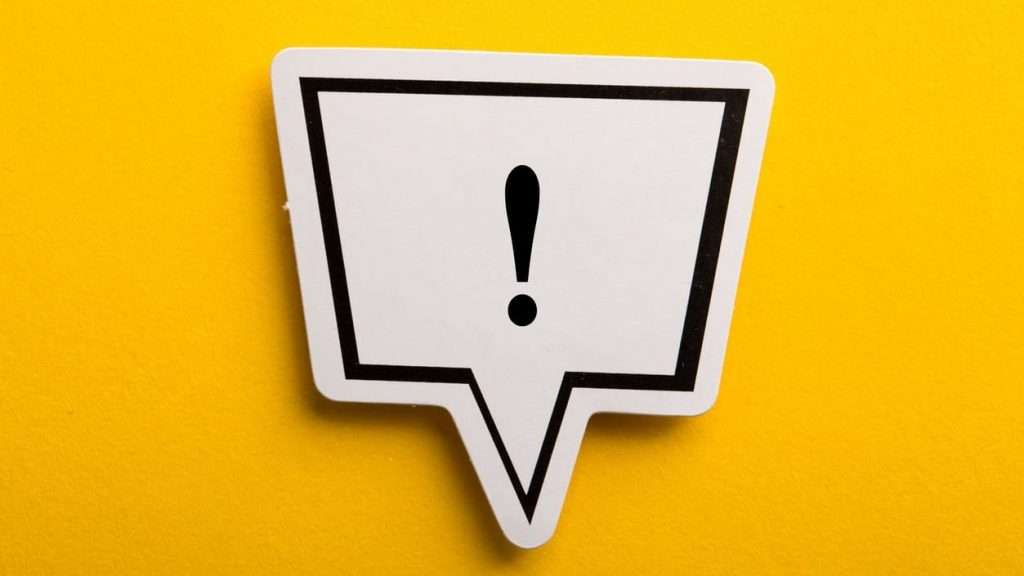 If we were to delve into all the details of what makes CTOS so important, the list would be a never-ending one. So, we will focus on these two main points:
Banks use CTOS to make decisions: The bank regulates many of our day-to-day finance activities. CTOS plays an essential role in the bank's decision-making process, as status of your application is dependent on the credit approval process, which involves looking into your credit history. Banks do this by referring to your CTOS report to determine their debt service ratio before rejecting or approving the application.
CTOS shows your credit pattern: This applies to both CTOS and CCRIS. CTOS and CCRIS keep records of your credit payment ability and all your financial commitments. For instance, if you have taken a loan with PTPN and have not been paying diligently, it will show on your CTOS report. This record will ultimately affect your application for a loan or a credit card. Therefore, it is important for you to consistently check your credit report and ensure that is updated and in the positive. If you do spot inaccuracies in your report, you must contact them immediately. You can contact them at (03-2722 8833) or fill up an online form and email it to [email protected]. In all cases, you'll have to provide copies of your MyKad and a description of what is wrong, and what the correct information is.
How to get a CTOS report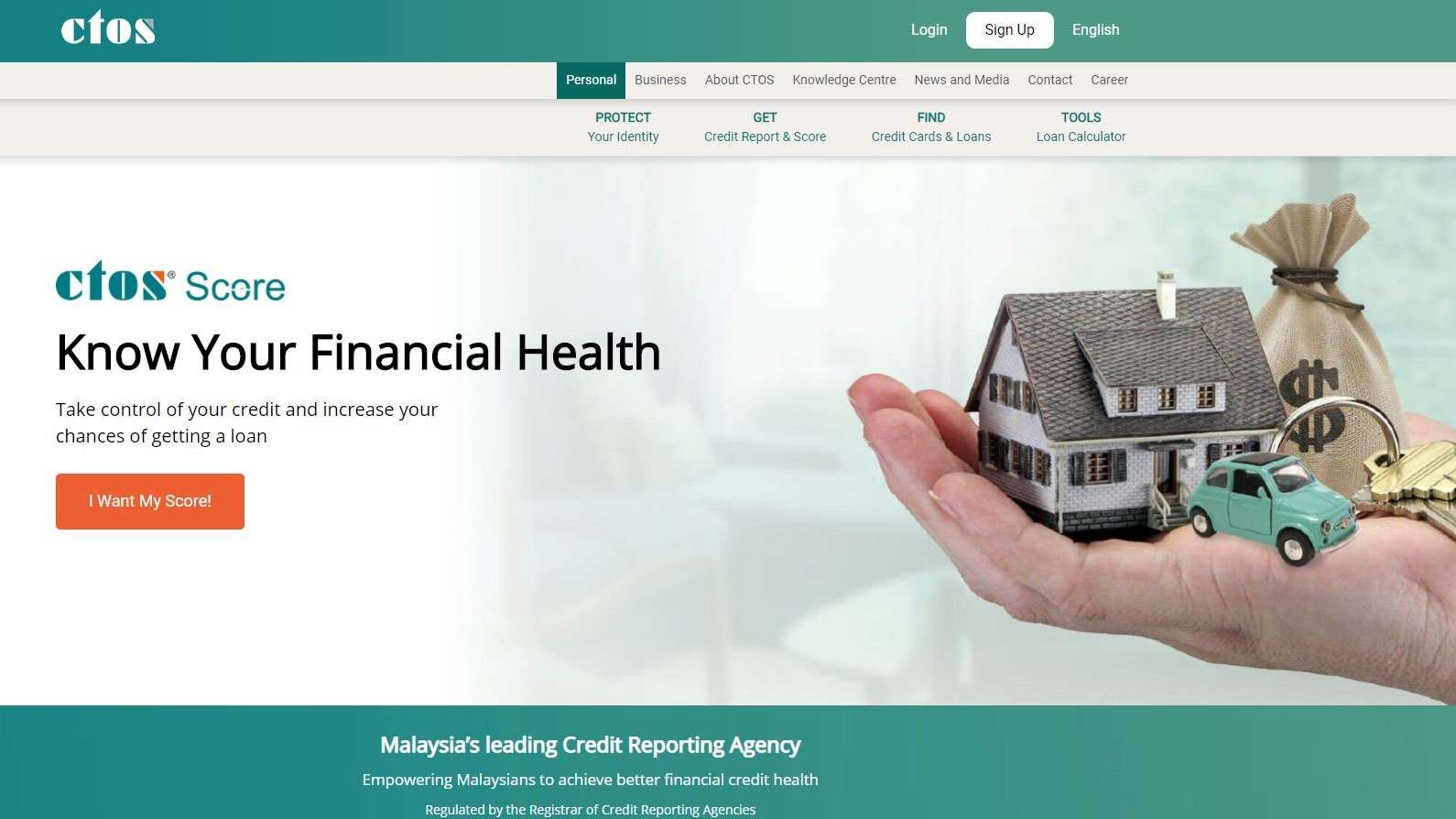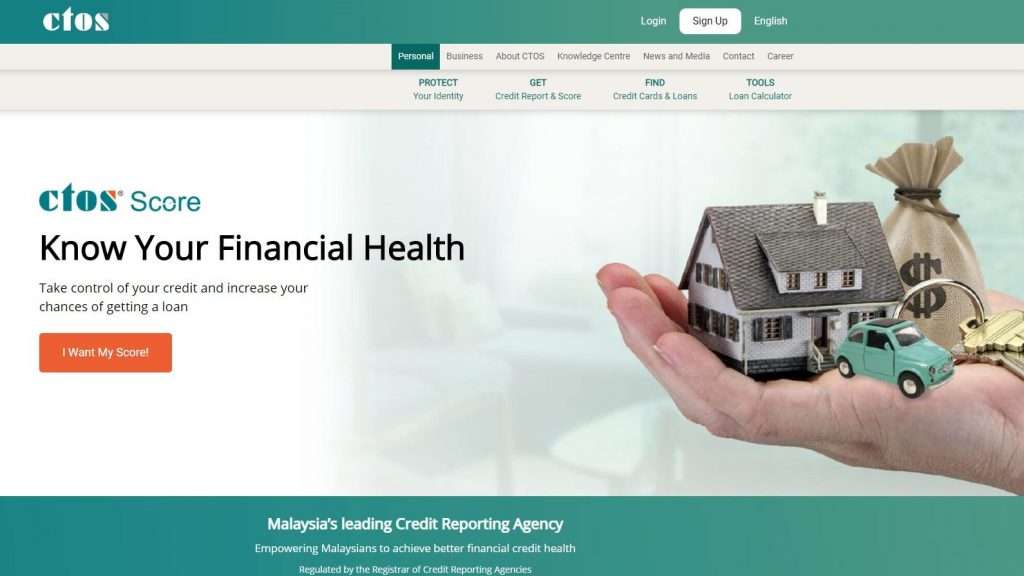 Now that we've reached the end of this introductory course to CTOS, we hope that you have a better understanding of what it is and its importance. If you're interested, you can get your own CTOS report for just RM25. For more information, you can visit their website here!