Most of us usually obtain our EPF statements from KWSP centres or EPF kiosks. However, visiting the KWSP centres and EPF kiosks can be time-consuming. With an i-Akaun on the KWSP website, you can quickly view your EPF account balance, download, and print out your EPF statement.
This article aims to provide a brief introduction to EPF, followed by a step-by-step guide to obtaining your EPF statement online.
What is EPF?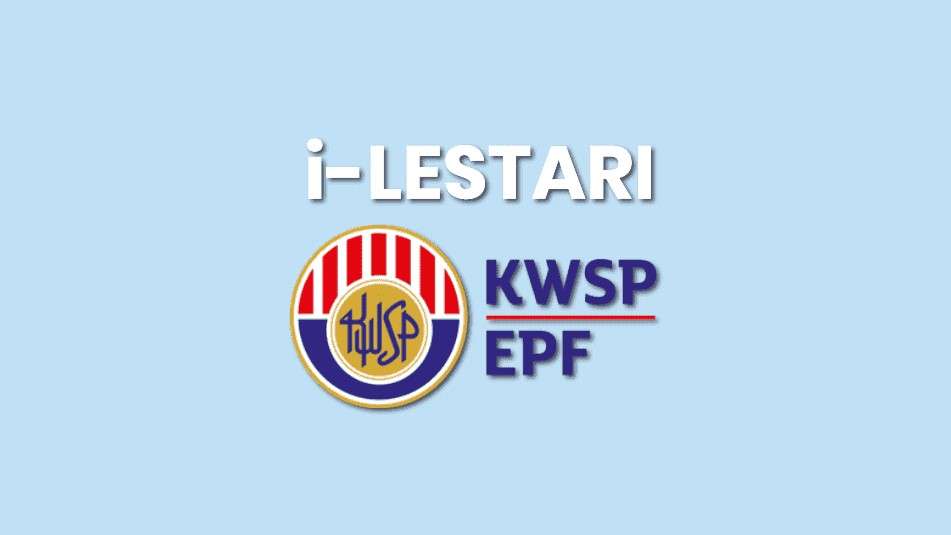 EPF, short for Employees Provident Fund, is a statutory body managing savings and retirement plans of the Malaysian workers. EPF membership is compulsory for workers in private sectors. Each member has 2 EPF accounts, namely Account 1 and Account 2. Money in Account 1 makes up 70% of one's EPF savings, and can only be withdrawn upon retirement. On the other hand, Account 2 holds 30% of one's EPF savings and can be withdrawn before retirement for housing, education, medical, and Haj purposes. 
EPF accounts are more than just savings and retirement plans accounts. For instance, in Account 1, there is a fixed basic savings amount for workers of each age group. If you save more than the required basic savings, you can use 30% of the excess savings to make investments on various EPF-approved fund management institutions. Besides, the two accounts also have annual dividends. At the age of 50, members can withdraw their full savings in Account 2. However, to gain more annual dividends, many refuse to make complete withdrawals.
When members turn 55, the savings from both Account 1 and Account 2 will be combined and placed under Account 55. By this stage, members will have access to all their EPF savings. As long as there are still savings in the EPF accounts, members can still enjoy the benefits of annual dividends.
For more information regarding EPF, visit the KWSP homepage.
Obtaining EPF Statement Online: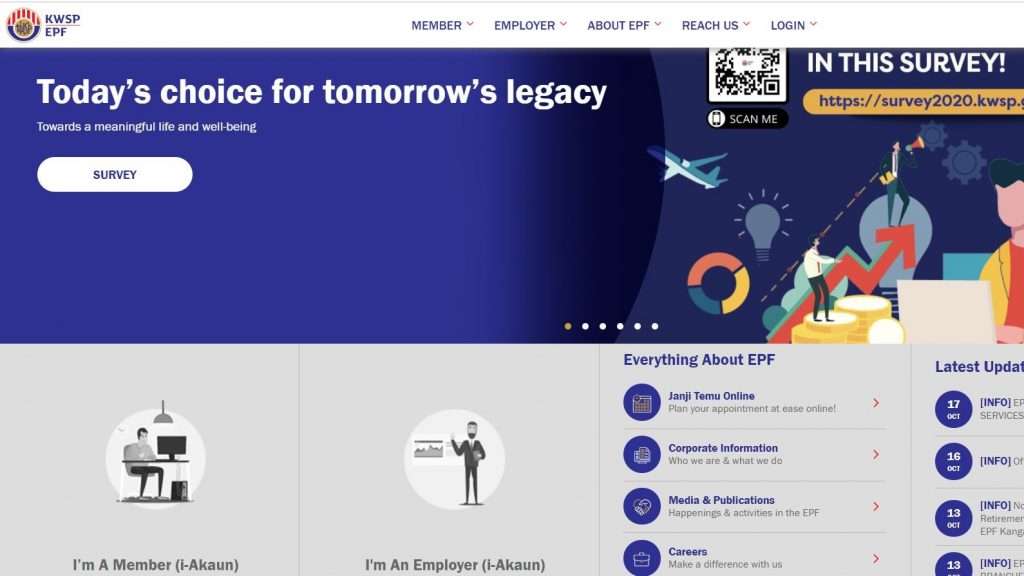 To activate your EPF i-Akaun, you'll need an activation code. Contact KWSP by dialling 03-8922-6000 and request an activation code for your EPF i-Akaun. Be prepared to answer some simple questions to confirm your details. You will then receive an activation code via SMS.
Alternatively, you can also obtain the activation code by printing it out from the nearest EPF kiosk. 
Once you've got your activation code, visit the KWSP website. On the top navigation bar of the page, select 'Login' followed by 'i-Akaun (Member)'.  
Under the User ID section, click on 'i-Akaun Activation'. Then, key in your Identity Card/MyKad (IC) number as well as your activation code. 
Create your account by entering a username, password, 3 secret questions, and answers. For security purposes, you'll be directed to select a picture out of 5 images, followed by a secret phrase.  
Once you have created your account, revisit the KWSP website and log in via your username and password.
On the top navigation bar of the homepage, select 'MyAccount'. Next, select the EPF statement that you want to print. 
At the bottom of the selected EPF statement, click on 'Print a Copy'. 
Being able to print your EPF statement online eases the preparation of your documents for many affairs, such as the applications of bank loans and credit cards. We hope this guide comes in handy when you're searching for ways to print your EPF statement.
Discover other useful finance and banking information through LokaPost and more!