Google My Business, also known as the abbreviation of GMB, is a platform where you can manage your business online. This is where you can handle all information and how your business would look like on Google Maps and Search. Through GMB, you're able to add your business' working hours, business name, and location.
Besides that, you'll also be able to add photos, reply to reviews left by customers and many more! Thus, in this way, it can help in attracting more customers and making your business grow.
It doesn't matter whether you're still getting started, or your business has been around for a long time – Google My Business is a crucial tool. Without using it, you might miss out on exposure, possible sales and profits for your company.
Besides, it's free! When customers can find your business online, they are most likely going to visit your shop – especially for those who include the "near me" phrase.
Customers using this phrase are always trying to find businesses which are near to them; be it a shopping mall, restaurant or even a grocery store!
Now that you've got an idea on what Google My Business is – we'll be telling you on how to set up an account, edit and delete your Google My Business listing. Continue reading to find out more!
Setting Up a Google My Business Account
We've prepared the steps on setting up your own Google My Business account. You can either set up an account through the app on your Android or iPhone & iPad; or on your computer.
We would suggest using your desktop for this so that the editing process would be easier for you. Check out the steps as below:
STEPS:
Firstly, start by logging into your Google account that you'd want to use for your business. If you don't own an account yet, create one.
Then, search up google.com/business and click on Manage Now.
Next, type in your business name.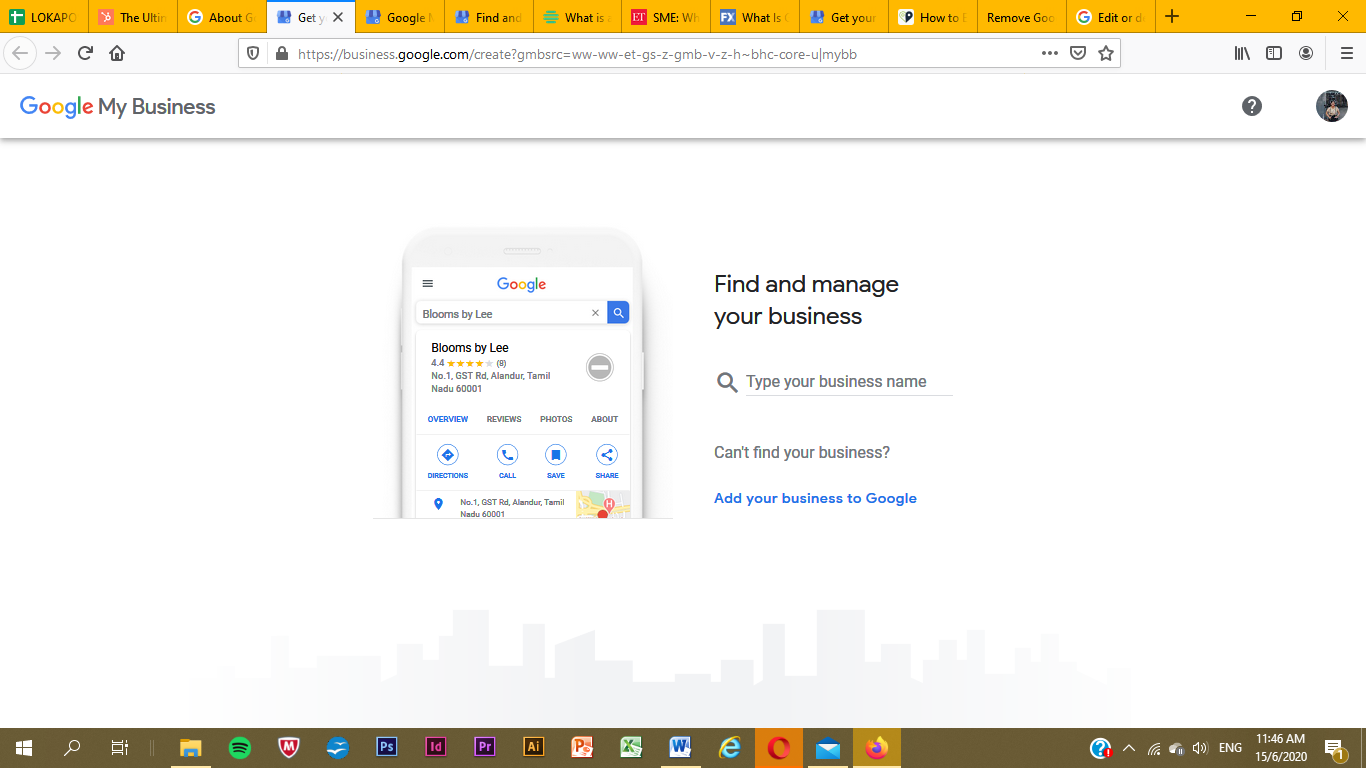 After that, type down your business category. For example, Clothing Store, Watch Store or Shoe Store.
For this step, you'll have to choose whether you want to add in your store's location or not. We advise choosing Yes so that it would be easier for your customers to visit you.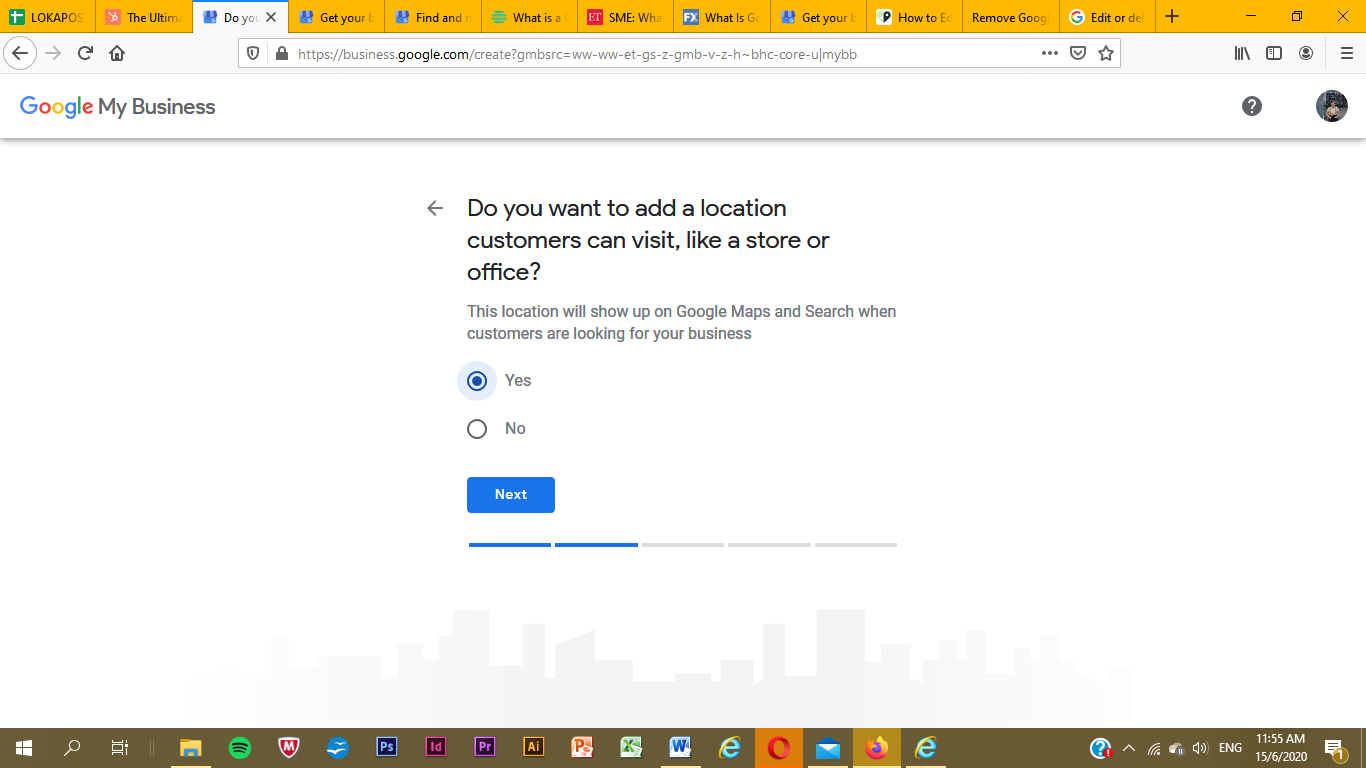 By clicking Yes, it requires you to fill in the address of your business.
Then, you'll have to pin down your business location on Google Map as well.
For the next step, you get to choose whether you serve customers outside of the location which you have filled in earlier on.
Add in the other areas which you serve, if you want to.
Fill in your contact number and website of your business.
Lastly, verify your account by choosing the verification options available. Now, you have your own Google My Business profile!
Editing A Listing
You need to make sure that the information about your business on Google is always up-to-date and accurate. Fortunately, you can edit the information on your profile! Examples like your business' working hours, photos, contact number and address.
Read on to see the steps on how you can edit your Google My Business listing.
STEPS:
First, sign in to your account for Google My Business.
Open the location that you would like to manage if you have several locations.
Click on the menu on the left and select Info.
Then, choose which section you would like to change. In the box, enter the new information for your business.
If you would like to discard a section, click on Remove next to the section.
It takes up to 60 days for your removed section and recently added information.
Take note that you are not allowed to discard information that is from other sources or publicly available.
You are also not allowed to change keywords or editorial summaries from the website that shows up next to your business.
Lastly, click Apply.
Deleting A Listing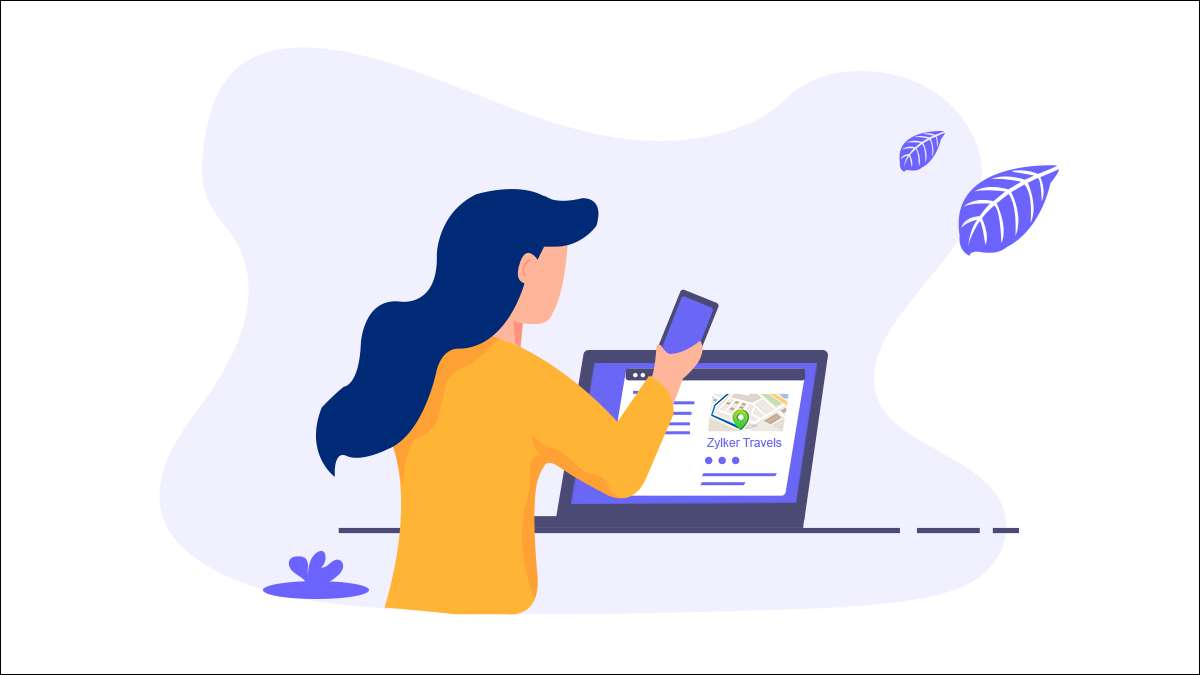 When you're running a business, many things can happen. For example, your business might close down or might move to another location. When this happens, you'll have to update your Google My Business profile. Continue reading to read the steps on deleting your Google My Business Listing.
STEPS:
Firstly, you have to mark your business as 'permanently closed'. Do so by signing into your Google My Business profile.
Then, at the bottom, select Profile > View all.
Next, click on Mark as Permanently Closed > OK.
Google will get an update regarding your location being permanently closed; so you might get a notification on "Reported as permanently closed".
When you receive this notification, click on Reported as permanently closed > Confirmed closed.
Your business will appear as Permanently Closed on both Google Search and Maps.
To delete your account, select the three-dot menu icon, then, choose Delete.
Select OK to continue. You might have to sign in to your GMB account once again.
Read the info on the screen and click on the boxes to confirm the deletion.
Finally, click on Delete Account – your account and all its data are now permanently deleted.
And there you go! We hope this article has helped you. For those of you who are still new to the business industry, we wish you the best of luck!