We all know Malaysians love two things the most – shopping and cheap prices. Now imagine combining both of those into one; you'll have shopping for stuff with low prices! Now, who wouldn't want that, right? Well, if you're looking for a platform where you can shop for things at low prices, Shopee is a perfect choice.
Shopee is no stranger to most Malaysians. You can find various kinds of stuffs on Shopee, from furniture to clothes, to home appliances, and the list goes on! And the best part of it all? These things are all sold at low prices! Even with additional delivery fees, the prices are still reasonable.
For those of you do not have a Shopee account yet, fret not. Today, we will be writing on the steps on how you can register an account with Shopee. Continue reading to find out more!
Steps to Register an Account with Shopee:
Firstly, for access to Shopee Malaysia, download the mobile application Google Play or App Store.
Then, click and open the Shopee Malaysia Application which you downloaded. Click on Me at the bottom of the application.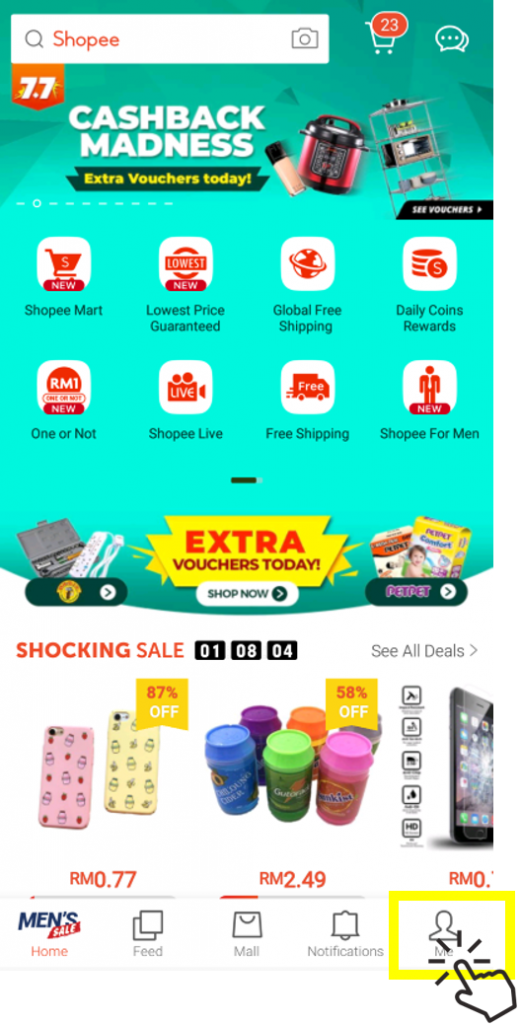 Next, select on the button Sign Up.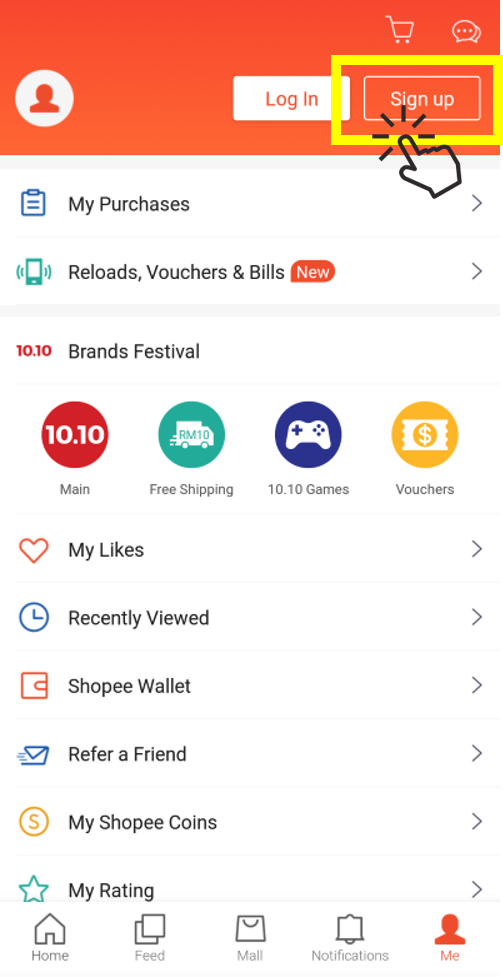 Key in your phone number then click CONTINUE.
Once done, you are required to fill in your user information, as shown below:
Note:

Your username must consist of only lowercase letters and symbols of "_" (underscore) and "." (dot).
For your password, please create a password which contains at least 8-16 characters long, at least one lowercase and one uppercase letter.
Besides that, you can also opt to sign up for an account with the "Connect with Facebook" feature.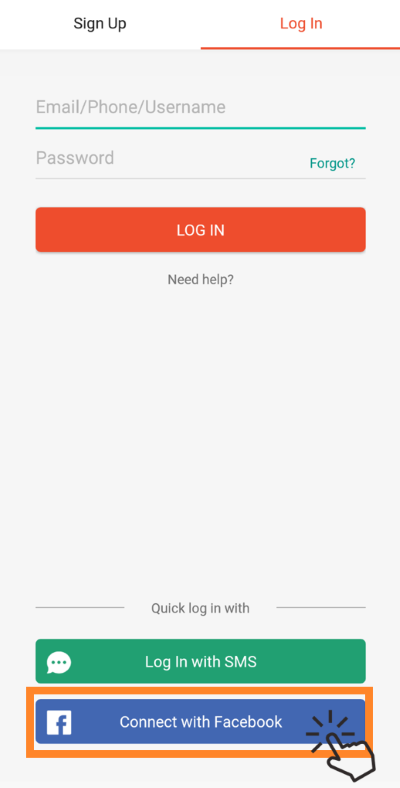 And there you go! You now have an account on Shopee – easy, right?
Make to keep updated because Shopee often has crazy offers and sales for their users. You won't want to miss them. Happy shopping!