In this modern age of technology, more retail shops are beginning to move past traditional physical shops and are setting up base online. Even so, setting up an online business is not without challenges. Did you know that approximately 97% of consumers have abandoned a purchase because the service wasn't convenient enough?
This staggering number goes to show how competitive online business is, and that product price isn't the only factor sellers need to consider. The idea of convenience is central to the concept of e-commerce. This means that payment options are an aspect that sellers need to pay attention to.
Fortunately, more payment methods catered towards e-commerce have emerged, giving consumers more opportunity aside from the typical pay-by-card. With various payment gateways available, it may become a mind-numbing task to pick the best option for your online business.
Hence, we have come up with a guide for the best payment gateway in Malaysia for online businesses!
What are Payment Gateways?
Starting with the basics, let's give you a basic introduction on what a payment Gateway is. A payment gateway is a form of technology that captures and transfers payment data from the consumer to the seller, and then transfers the payment acceptance or decline back to the consumer. Basically, it is the middleman between the seller and consumer.
Payment gateways also contribute to the security of the transaction. These gateways validate the consumer's card details securely and ensure enough funds are available. Thus, this makes sure that sellers are paid. It also provides security on the consumer's part by encrypting sensitive credit card details. This means that their banking information is passed securely to the acquiring bank, via the seller.
In a nutshell, payment gateways ensure that transactions are carried out securely and promptly. This way, your consumers can enjoy a hassle-free payment process, reducing the likelihood of them abandoning a purchase.
Why do you need a Payment Gateway?
At this point, you might still think that payment gateways are unnecessary. However, it is more important than you think. A payment gateway is crucial in ensuring the success of your online business as it provides insurance against fraud cases. In the case of card payments, you cannot simply swipe the consumer's card on a POS terminal, as you would typically do at a brick-and-mortar shop.
This means that you can only rely on the card information that the customer enters on the payment page. This gives rise to the question: "How do you make sure that the card the customer is using is really theirs?" There are many incidents of fraudsters initiating illegitimate transactions. This could leave you more vulnerable to fraud as well as damage your brand reputation. This is where a payment gateway comes in handy.
As its name suggests, the payment gateway acts as the gatekeeper of your customer's payment data by relaying information from you (the seller), to the customer and the issuing bank using data encryption to keep unwanted threats away from the sensitive card data.
Besides fraud, payment gateways also protect you from expired cards, insufficient funds, closed accounts or exceeding credit limits.
Overview of the Best Payment Gateway in Malaysia
Now that you have a basic idea of what a payment gateway is and its importance, it's time to delve deeper into what it has to offer. It's time to have a micro view of the different types of payment gateway services provided in Malaysia. Some of the best are as follows:
1. iPay88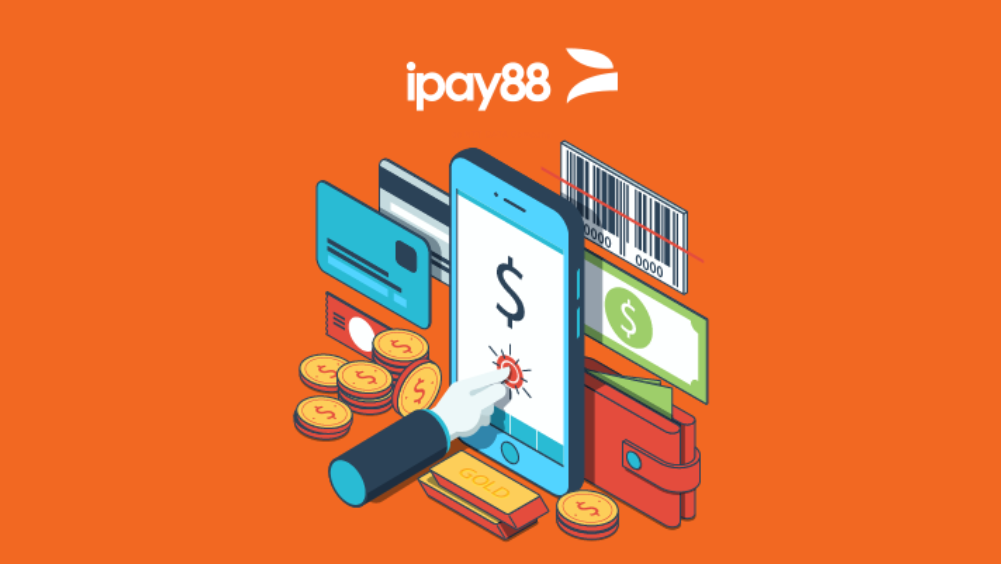 If your business has a big marketplace, iPay88 would be a suitable payment gateway for you. iPay88 is the leading online payment services provider for Southeast Asian merchants (Malaysia, Philippines, Thailand, Indonesia, Thailand, China, Singapore, etc.).
Most notably, iPay88 processes all major credit cards, e-debit, e-money, and merchants can transfer their funds to local bank accounts. Besides that, they also offer two subscription plans, namely, the SME Plan and the SOHO Plan, where they allow customers to pay in MYR. In terms of the fees involved, it would be as follows:
Setup Fee:

SME Plan – RM488
SOHO Plan – RM488
Annual Fee:

SME Plan – RM500 per year
SOHO Plan – Free of charge
Transaction Fee:

SME Plan: 3.0% per transaction or minimum RM 0.60, whichever is higher for online banking (e-debit)
SOHO Plan: 2.7% per transaction for Visa/Mastercard credit card; 2.5% for a debit card; 2.7% per transaction or minimum; RM 0.60 whichever is higher for online banking (e-debit); Zero withdrawal fees
2. eGHL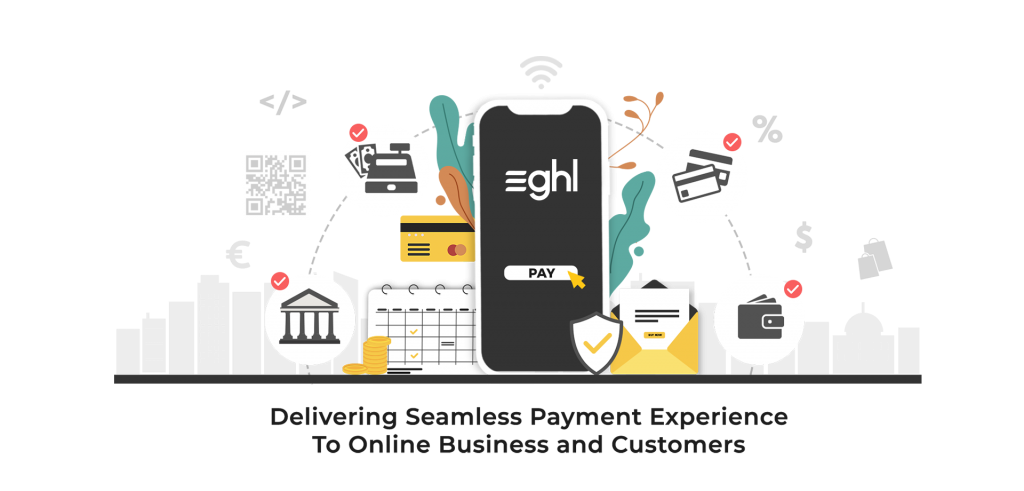 Known to offer a secure Internet payment solution, eGHL, is another leading payment gateway that has been around since 2013. This payment gateway is specifically catered to the Malaysian market, and it complies with Malaysia's Financial Services Act 2013 and is regulated as a non-bank acquirer by Bank Negara Malaysia.
Besides that, it covers cards and non-cards payments channels across Southeast Asia, which is convenient if your market consists of customers from other South-eastern countries. In terms of the fees involved, it would be as follows:
Annual Fee:

RM 25.00 for transaction volume less than RM 15,000 per/month
Waived if monthly volume exceed RM 15,000
Transaction Fee:

Cards: 2.5% MYR per processing + 1% non-MYR processing + MYR 0.50 for ticket size less than MYR 40.00
Non-cards: 2.5% or RM 0.50 (Whichever is higher)
3. Razerpay (Formerly known as MOLPay)
If you are looking for a payment gateway that provides global credit and debit card processing services, Razerpay is for you. Razerpay caters to both VISA and Mastercard at a highly competitive rate in Southeast Asia, which makes it stand out from the rest.
Besides that, Razerpay is also the region's leading online payment gateway that serves widely-used brands such as Grab, Expedia, Starbucks, Lazada, Uniqlo, Sephora, and more. Besides that, they also have two plans available, namely the RazerPay Lite Plan and RazerPay Premium Plan, which gives you more option to choose from. In terms of the fees involved, it would be as follows:
Setup Fee:

Lite Plan: RM499
Premium Plan: RM400
Annual Fee:

Lite Plan: RM99
Premium Plan: RM499
Transaction Fee:

Lite Plan: 3.8% per transaction or minimum RM 0.60 whichever is higher for online banking (e-debit)
Premium Plan: 3% for Visa, Mastercard and Online Banking
4. senangPay
As its name suggests, senangPay is a payment gateway service provider that allows merchants to receive credit and debit cards, and FPX payment easily.
How senangPay works are that it acts as the middleman that requests a payment from your customer's card/bank account, and then credit them to your bank account. senangPay also comes with three packages which you could choose from, which are basic, advanced, and special. In terms of the fees involved, it would be as follows:
Setup Fee: Rejoice, as there are no application or setup fees needed when registering with senangPay.
Annual Fees:

Basic: RM300
Advanced: RM450
Special: RM1500
Transaction Fee:

Special Package only: 1.8% charge (or a minimum charge of RM0.65 whichever is higher) is the charge that senangPay imposes to the merchant on every credit/debit card transaction on Special Package subscribers account.
All packages: 1.5% (or a minimum charge of RM1 whichever is higher) on any transaction that customers made through local supported banks such as Maybank2u or CIMB Clicks, senangPay will charge 1.5% per transaction, regardless the transaction amount.
5. Stripe
If you're looking for a flexible, yet powerful payment gateway to boost your online business, Stripe would be what you're looking for. One unique feature of Stripe is that it caters to various platforms, which include creating a subscription service, an on-demand marketplace, e-commerce store, and even a crowdfunding platform.
Besides that, Stripe is also equipped with various online processing services which are as follows:
Support for credit cards
ACH
Localized payment methods
Support for online and in-app checkouts
A pre-built embeddable checkout form (Checkout)
The ability to build a form from scratch or using pre-built components (Elements)
Invoicing
Recurring billing and subscription tools
Even with so many services available, there are no setup fees or annual fees involved in setting up a Stripe merchant account. Only a transaction fee is imposed: 3% + RM1.00 per successful card charge. If currency conversion is required, an additional 2% fee will apply. Integrated per-transaction pricing means no setup fees or monthly fees. The price is the same for all cards.
6. Paypal
Even if you haven't heard of the aforementioned payment gateways above, you probably have heard of Paypal. The popularity of PayPal is not one that is without basis and is mainly due to the ease and security that it provides.
Notably, PayPal creates better ways to manage and move money and offers choices and flexibility when sending payments, paying or getting paid. What makes Paypal stand out is in its algorithm where you only pay when you sell. In this way, Paypal ensures that you are protected against the risk of having to pay service fees when there are no sales.
Similar to Stripe, you would be glad to hear that there is no setup fee or annual fee involved in setting up a merchant's account with Paypal. Only a transaction fee is applied: Within Malaysia, a transaction fee of 3.9% + RM2.00 would be imposed; for overseas transactions, a transaction fee of 4.4% + RM2.00 would be imposed.
With this, we have given you some of the best payment gateways in Malaysia, and we hope that this will help you make up your mind!