Naming your new business is like naming your newborn child.
It is a brainstorming process that sets sail on your entrepreneurial voyage. Giving a good name shows a prosperous beginning for your business.
This article explains the rules before playing the name game for your business. Knowing what to do will ensure a successful business registration with Suruhanjaya Syarikat Malaysia (SSM).
Personal Name vs Trade Name: What's the Difference?
When registering your business through Form A (Borang A), you will notice a requirement for a Personal Name and Trade Name. So, what are these naming categories?
If you are applying under a Personal Name, your trade name has to match the name on your identity card.
It is a more straightforward naming approach than a Trade Name. You can straightaway fill out Form A without going through a name approval process.
Trade Name is your generated business name that has no relevance to your legal name. Fill out the PNA.42 form with a list of desired names for SSM name approval.
Once SSM has approved your name list, you can only pick one name for your Form A submission.
After registering your business, you are required to pay an annual fee for your business name. A payment of RM 30 yearly if you list your business name under the Personal Name category.
As for those who register under the Trade Name, they pay an annual fee of RM 60.
READ MORE: SSM Company Name Search: Step-by-Step Guide to Check Your Business Name
Trade Name: What to Note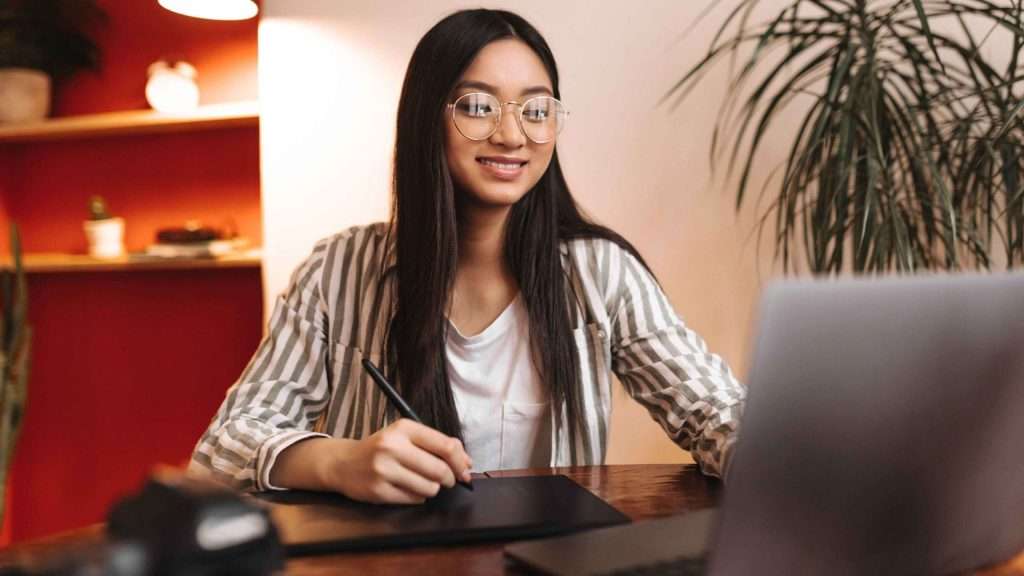 There are conditions when applying for your business under the Trade Name category. Your trade name must adhere to the Malaysian Business Name Registration Guideline.
We will pick out some of the crucial elements as a reference during your naming process.
1. Mind the Words
Although you may boost your creative juices, remember that SSM prohibits certain words or names for your business name, such as
vulgar words
religious terms
generic names (e.g. Technology Sdn Bhd)
offensive phrases
names related to governmental departments, members of the Royal family, or Royal titles (e.g. Princess)
Besides, SSM permits a limited range of 5 symbols that business owners can include in company names, which are:
and "&"
dot "."
hyphen "-"
brackets "()"
2. Reflects What You Do
Like curtains matching their windows, your business name should correspond to the industry. It gives customers a clear impression of what your business is all about.
When you see names like 'Hot Cross Buns' for a bakery, you will instantly think of the freshly baked buns and fluffy loaf bread on the display racks.
Otherwise, confusion arises if naming a fashion boutique 'Fresh Fishes' or a floral shop 'Mr. Pineapple'.
READ MORE: SSM Registration: How to Register a Company in SSM Malaysia
3. Language Fusion
You can blend English and Malay in your name, like 'House of Orangutans'.
The only condition is to apply the correct grammar for your business name so it does not come out as 'House Orangutans' or 'Orangutans House'.
Some entrepreneurs use foreign languages to name their businesses, which displays more individuality.
However, you need to provide a meaning for any language other than English and Malay.
Online research on the definition and pronunciation is essential before deciding on using a foreign name for your business.
4. No Abbreviations
SSM prohibits anyone from using abbreviations in their business name registration, even if your business is affiliated with an organisation.
You can only find abbreviations for governmental agencies, higher education institutions, and multinational companies.
Yet, you can put a series of randomised alphabets into your company name.
As long as the alphabet is not a shortened phrase, random words like 'JILO' can apply to your business name.
Also, you can incorporate numbers into your business name, like 'H1 5'.
5. Identical Business Name
There is a possibility that you have generated a name that has already been registered.
You can create an SSM's e-info account to counter this problem by conducting a name check (you can read our step-by-step guide here).
The name-checking system helps you avoid trademark violations and inspires you to generate your business name.
Besides, avoid registering a name that is identical to that of your business competitors.
It is better to shape an original brand name that shows more visibility in the industry.
Spelling Check
Before submitting your name proposal to SSM, widen your eyes and check for any misspelt words or grammatical issues.
So be extra careful when filling out your form.
READ MORE: Renew your SSM online: Step-by-Step Guide
Change Your Business Name
What if you regret your name choice or come up with a better name after your business registration?
Of course, there is another procedure by which you can change your business name.
According to SSM's name replacement guideline, you have to email your proposed name for SSM's approval with a fee of RM50.
Afterwards, you may submit the following documents and an RM100 payment:
a copy of the application and reservation for the availability of names
a copy of the email for the approval notification of the reservation of the name
a fill-in copy of the application for a change of name
The final step will be waiting for SSM to verify your new business name within one working day.
As long as you play by the rules, your naming process will go smoother than you could ever imagine.
We hope our guide has inspired you to produce the perfect name for your business.
A great company name should pair with professional corporate branding. Contact our branding partner, Walk Production, today if you are looking for professional branding services.
READ MORE: Website Design Checklist: 10 Essential Things To Include in Your Company Web Design