The launch of Duitnow by PayNet has placed Malaysia on the track towards a cashless future, along with other countries that have adopted this fintech.
Despite how useful this technology is, it is undeniable that it didn't make the best first impression on Malaysians. Many have not forgotten the forced upgrade to PayWave enabled cards. It didn't help that many were only notified of Duitnow via SMS from their respective banks either. Due to how forcefully Duitnow had been introduced, it was initially met with confusion and worry from the public.
Even then, we would say that this forceful turnover may have been a necessary evil from the banks' perspective, and it is an absolute waste not to utilise the Duitnow function.
Therefore, let us introduce you to the basics of Duitnow, covering what it is and how it works!
What is Duitnow?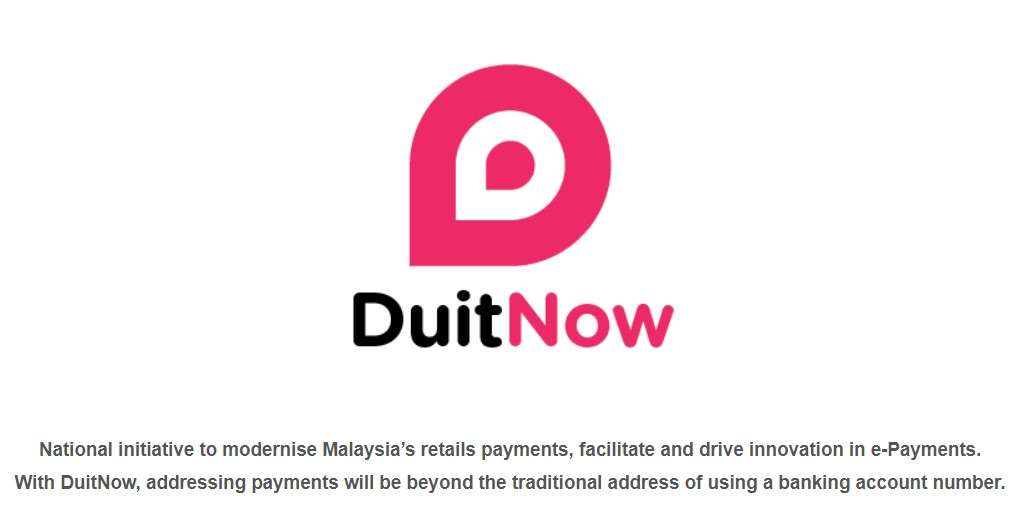 Let's start with the basics. Duitnow is an inter-bank money transfer service that is set up to make funds transfer more convenient. This service is headed by Payments Network Malaysia Sdn Bhd (PayNet). Duitnow supports payment to 14 local and foreign banks, as well as 17 non-bank financial institutions.
If you've never heard of PayNet, PayNet is an entity that counts Bank Negara Malaysia as a significant shareholder. It also has 11 of the major banks in Malaysia as shareholders. PayNet designs, builds, and operates world-class payment systems for the benefit of individuals, businesses, and financial institutions in the country.
PayNet is the body that developed services and frameworks such as JomPAY, MyDebit, FPX, and GIRO. These systems handle virtually all digital banking and payments Malaysians use today.
At this point, you might be wondering what makes Duitnow different from internet banking. A notable distinctive characteristic of Duitnow is that you don't need your bank account number memorised.
Duitnow's system works by associating your bank account with a more commonly used identification number, as opposed to internet banking which uses your bank account number to perform transactions. Some standard identification numbers include IC numbers, phone numbers, passport numbers, business registration numbers, and army or police numbers.
Is Duitnow safe?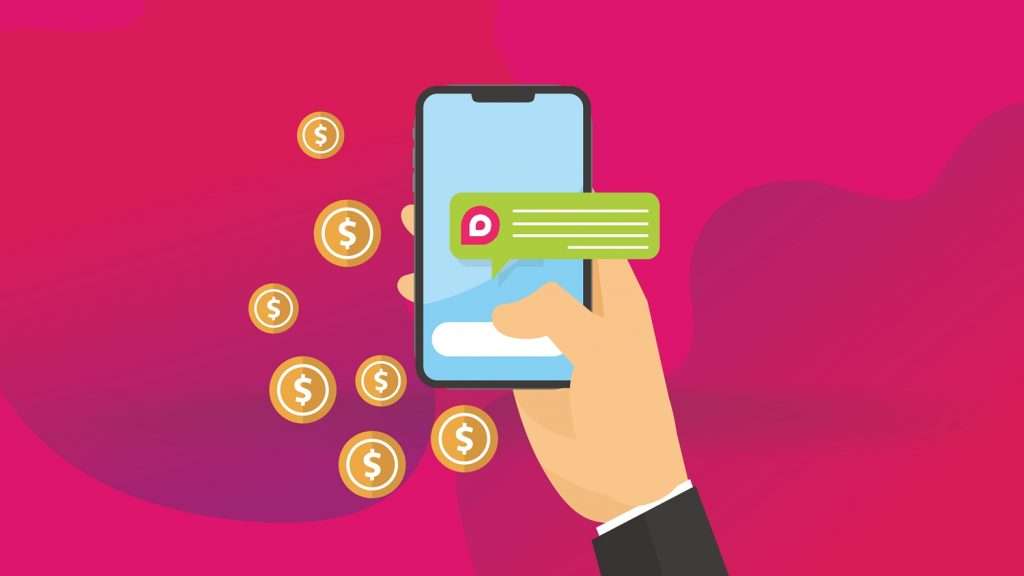 With so many identification numbers linked to an account, it is inevitable that concerns regarding the security of banking credentials will arise among users.
Duitnow addresses these security concerns. According to Duitnow, the system is not standalone and is linked directly to each bank's online banking service. Therefore, the likelihood of the information being hijacked or stolen by cybercriminals is reduced. In a nutshell, it is not any less safe than using any other banking services.
There is also a security measure by PayNet against third-parties who intend to farm for names and account numbers. PayNet prevents this by monitoring the login history of users. If they detect anyone logging in with more than three phone numbers consecutively without making a transaction, they block these accounts for 24 hours. 
Another thing to note is that you need to update your details consistently if your Duitnow is linked to your phone number. To do this, just head over to your bank and update your contact information there. This extra step is an essential precaution in ensuring the safety of your banking information. 
How to use Duitnow?
Now, let us help you with the practical aspect—how to use Duitnow. You will first have to register via your bank's mobile app or website. Though there may be slight differences between banks, the standard process of registration is as follows: 
Step 1: Log in to your banking app or website
Log in to the Mobile and Internet Banking of your bank or mobile apps of participating payment providers.
Step 2: Look
Look for Duitnow under "Funds Transfer" or "Send Money" menu.
Step 3: Register
Perform a one-time registration for DuitNow by linking your IDs (e.g. mobile number, NRIC) with your bank or e-money accounts.
If you need further guidance, watch this video here!
Once you have completed the registration process, you are ready to transfer money via Duitnow. The process is as follows:
Step 1: Log in to your banking app or website
Log in to the Mobile and Internet Banking of your bank or mobile apps of participating payment providers.
Step 2: Look
Look for Duitnow under "Funds Transfer" or "Send Money" menu.
Step 3: Duitnow
Enter the recipient's ID and confirm the transfer details. This includes the transfer amount and confirmation of the recipient's full name.
Step 4:
The money will be transferred to the recipient instantly.
Still not sure how to perform a transaction? Watch this video here!
There is no fee for sending and receiving money up to RM5000. For transfers above this amount, an RM0.50 fee may apply. The maximum transaction is RM100,000 for consumers, and RM100,000,000 for businesses. However, banks may set their own limits.
Additionally, Duitnow also supports future-dated, recurring payments, as well as favourite recipients. Moreover, the government and businesses can disburse funds to you using your IC number.
How to manage Duitnow if you have multiple bank accounts?
If you have multiple bank accounts, you can link each bank account with Duitnow with a different identifier. For example, you can use your phone number as the DuitNow ID for your Maybank account, and your IC number for your CIMB bank account. You can also use other forms of identification, as long as the bank verifies them. There is no limit as to how many DuitNow IDs an individual may have.
FAQs
1. Why Duitnow?
The main advantage of using Duitnow is its convenience. With DuitNow, you can send money instantly on a 24/7 basis to mobile numbers, NRIC numbers, or business registration numbers. You can send and receive funds immediately anytime, anywhere.
2. How quickly do Duitnow transfers occur?
As the name Duitnow (read: do-it-now) suggests, transfers from this service occur almost immediately, and recipients will usually receive money in their bank account or e-money account instantly.
3. What happens if I lose my phone?
Due to how Duitnow is linked to your phone number, you may be rightfully concerned about your banking information in the case where you lose your phone. This concern, however, is not an issue and it ties back to the security question we have addressed before, which suggests that Duitnow is just an added option to transfer money akin to instant transfer.
Hence, it doesn't seem to add an extra layer of compromise if you were to lose your phone. On top of that, many banks implement either a fingerprint identification or password protection before you're able to access its mobile app. Therefore, even if a third-party were able to get their hands on your phone, they may not have access to your banking information.
Therefore, unless your phone isn't password protected or if you store your passwords in an easy-to-access document, DuitNow will not compromise your safety any more than just having your mobile banking app will.
4. Is my phone number now my bank account number?
No, you will still retain your bank account number, and your phone number will simply be an alternate identification number that you can use to perform transactions. You will always have your original account number, and can still choose to do accept payments or money with it if you do not wish to use DuitNow.
5. What about people who don't use online banking, but still have their numbers tied to a bank account?
If you're someone who isn't a frequent user of online banking, you might be wondering if it's possible to opt-out from the linking of your numbers with the bank account.
Although the opt-in had been done automatically similar to online banking on most banking apps, you can rest assured that the DuitNow service will be deactivated for your numbers or accounts if you don't make any transactions within a certain period of time. If you wish to disable the Duitnow service yourself, you could do that manually as well via the bank portals of their choice if you prefer to.
To recapitulate, even with the rough start Duitnow had in Malaysia—the automatic opt-in option, as well as the sudden SMS, causing quite a commotion among Malaysians, the Duitnow service is one that is too convenient to be ignored. Knowing that it is not a scam, if you were of those who had been sceptical towards the idea of Duitnow, we hope that you have warmed up to the concept slightly.