Getting rewarded for spending may sound like a dream, but with a credit card, it's a dream come true! Many credit cards have a point system and offer cashback rebates, which means that you get rewarded for spending! In Malaysia, we have numerous banks—all with a unique line-up of credit cards. Due to the countless options, it may get challenging to pick just one. Hence, we have decided to narrow down our scope to only CitiBank this time. Read on to find out which CitiBank credit card is the best fit for you.
Why CitiBank?
For starters, let us explain to you why to choose the bank—CitiBank, in the first place. As CitiBank has been around in Malaysia since 1959, it is a well-established bank. With over 6,000 employees, 11 branches, and 3 Citi Service Centres, CitiBank offers many financial services. The services provided by them include credit cards, personal loans, and various investment options. They offer a variety of credit cards with attractive benefits that allow you to enjoy hassle-free transactions. 
Benefits of CitiBank Credit Card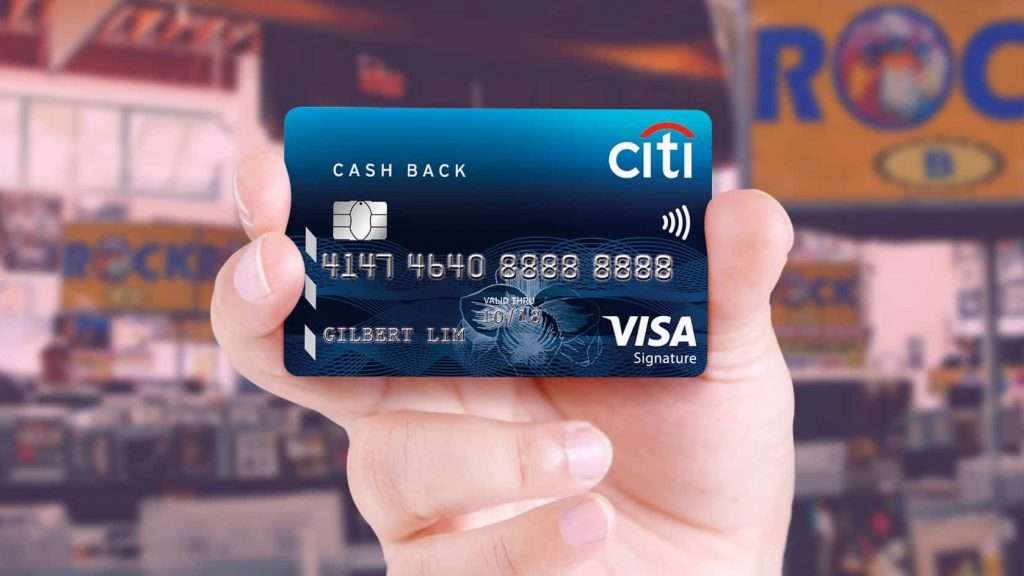 CitiBank credit cards share some general benefits. Some of these benefits are as follows: 
Citi Reward Points: Though other banks also offer reward points, one thing that sets Citi Reward Points apart is that they never expire. This is a rare feature among credit card issuers available in the market. You are rewarded with 1 Citi Rewards Point with every Ringgit you spend on retail transactions with your CitiBank credit card. If you are a frequent shopper, you should note that some cards earn points at a higher rate than others.
CitiBank Worldwide Privileges: This benefit would probably be the most attractive to you if you are a frequent traveller. CitiBank's credit cards will help you work around your travel budget, as they come with many deals and discounts. This includes deals and discounts all over the world for hotels, restaurants, golf resorts, and even shopping malls.
CitiBank Comprehensive Insurance Coverage: CitiBank credit cards also help travellers manage emergencies while abroad. You and supplementary cardmembers are covered for a personal accident for up to 30 days when you buy travel tickets with a Citibank credit card. Besides that, CitiBank also covers travel inconveniences, medical expenses, loss and damage to personal belongings, and home content insurance. This covers almost any mishap that may occur during your trip.
CitiBank Balance Transfer via Instalment Plan: It is always recommended to keep the outstanding balance of your credit card to the minimum. With CitiBank credit cards, you will have no trouble doing that. CitiBank credit cards allow you to enjoy low and flat interest rates when you consolidate your outstanding balances from other cards to your CitiBank card. It also has a minimum transfer amount of RM1000 and a 0% one-time upfront fee.
Overview of the Best CitiBank Credit Card
Next, let us introduce the top 5 CitiBank credit cards:
Citi Premier Miles Mastercard Credit Card: If you are a frequent flyer, this card is for you. This card allows you to enjoy luxurious travel experiences as it offers access to selected airport lounges and free rides home from KLIA. Besides that, this card allows you to earn PremierMiles fast, which you can convert into free flights. You can receive 1 PremierMiles for every RM3 spent locally and 2 PremierMiles for every RM3 equivalent spent in foreign currencies and selected online travel merchants. Also, you get 10,000 PremierMiles every year on your card anniversary (upon annual fee payment). The monthly income requirement is slightly higher at RM8,333. 
Citi Cash Back Mastercard Credit Card: If you're looking for a card that caters to your daily necessities, you should consider this card. This card offers up to 10% cashback on everyday necessities such as petrol, and groceries with minimum spending of RM500. The monthly income requirement is RM3,000. 
Citi Clear Mastercard Credit Card: This card is perfect for those who love shopping. This card offers a host of benefits which include evergreen loyalty points, instant rewards, buy-one-free-one deals at CBTL and GSC, and flexible credit lines. Besides that, you can also earn 3x Citi Rewards Points at selected retail outlets and 1x Citi Rewards Points on other retail expenses. Citi Rewards points are evergreen and can be redeemed at Citi ThankYou Rewards Program. The minimum monthly income requirement is RM2,000. 
Citi Rewards Mastercard Credit Card: If you love shopping and travelling, this card will help you get the best of both worlds. This card allows cardholders unlimited access to the airport lounge, 5x reward points, personal accident and purchase protection coverage, and golf privileges every year. Additionally, you can earn 5x Citi Rewards points for every RM 1 spent at selected departmental stores, supermarkets, and hypermarkets. You can also earn 5x Citi Rewards Points for every RM 1 spent overseas. The minimum monthly income requirement is RM5000. 
Citi Prestige Mastercard Credit Card: This card is for those who enjoy an extravagant lifestyle. This credit card offers an unrivaled experience in terms of travel benefits. It offers cardholders privileged access to elite travel, exclusive events, 24/7 concierge service, and premium insurance protection. Besides that, you can earn unlimited and evergreen Citi Rewards points with every Ringgit spent locally and double points for all overseas purchases, and get up to 40% Relationship Bonus for staying loyal to Citibank. You can also get 250,000 bonus points when you spend RM240,000 and above. The minimum monthly income requirement is RM16,000. 
The age requirement for all these cards are the same: Applicants have to be 21 years and above to be a principal cardholder, and 18 years and above to be a supplementary cardholder.
How to apply for a CitiBank Credit Card
Now, it's time to apply for one! Don't worry, the application process is relatively simple. You can head over to your nearest CitiBank outlet or apply via their online website here. Follow these steps to get your Citibank card application approved:
Step 1– Contact Details: Firstly, start by entering your preferred contact details such as your phone number or email.
Step 2 – Personal Details: Next, proceed to enter your details such as home address, employment information. You will also have to upload a picture of your IC.
Step 3 – In-Principle Approval: This step may be the most nerve-wracking one as you have to wait while CitiBank determines if you are eligible for your selected credit card. You will also need to state your marital status, homeownership, and financial details.
Step 4 – Product Option: If your application has been approved, the next step is to decide what name you want to appear on your credit card and your preferred mailing address. You will also find out the credit limit for your credit card.
Step 5 – Submit: In this step, you will have to upload relevant documents, which are as follows:
Salaried Employee: Photocopy of MyKad / NRIC (both sides). Latest EPF statement or latest two months' salary slip. Latest BE form with a tax receipt / 3 months bank statements / latest EA form. 
Self-Employed: Photocopy of MyKad / NRIC (both sides). Photocopy of Business Registration form. Six months bank statements / latest Form B with a tax receipt.
Salaried Expatriate: Copy of Passport. Latest 2 months' salary slip. Work permit valid for at least six months at the time of application. Letter of employment
Step 6 – Confirmation: Finally, CitiBank will process your application form and send a final confirmation on your card approval. Remember to save your reference number for future purposes.